Winnipeg's Voyage Funeral Home and Crematorium Wins the 2020 Three Best Rated Award for Best Funeral Homes
Press Release
•
updated: Jun 20, 2020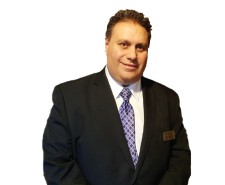 WINNIPEG, Manitoba, June 20, 2020 (Newswire.com) - As dreadful it may sound, Death is imminent in everyone's life and is a very emotional affair. Death is agonizing, especially to the loved ones and the family members. When a loved one passes away, the last thing the family and the friends could do is to give them a respectful send-off. Funeral homes take off the burden from the family who are already grieving over the loss and take care of the funeral services on their behalf.
Voyage Funeral Home and Crematorium, a 2020 Three Best Rated award-winning funeral home in Winnipeg, Manitoba, has been providing excellent funeral service and comfort at the time of loss for numerous families. They are well known for their compassionate, empathetic, and affordable services.
About Voyage Funeral Home and Crematorium
Established as a full-service funeral home in 1998, Voyage Funeral Home and Crematorium is a family-owned and operated business. Since the day of its inception, the funeral directors have been running the business with strong values and morals. They offer an extensive list of services from simple cremation, cremation with a memorial service, funeral service with cremation to follow, traditional earth burial, prayers, viewings, and preplan services. As much as they treat the clients with respect and honesty, they are also honest with the affordable pricing for the services they offer, leaving no space for surprises. They make sure they plan the final arrangements of the eternal voyage according to the wishes of the family members. Voyage funeral home has a vision incorporating the tradition, compassion, cultural sensitivity, and cost options to meet the needs of every family. They treat every family as their own with utter love and care.​
Through an austere 50-point inspection, Three Best Rated® has acknowledged the Voyage funeral home's honest, caring, and compassionate work and rewarded them with the prestigious Three Best Rated award. Voyage Funeral Home feels honored, appreciative, and thankful to receive such an award and be listed as one of the top 3 funeral homes in Manitoba.
Source: Voyage Funeral Home and Crematorium