Peter Byrom Audiology, a 2022 ThreeBestRated® Award-Winning Audiologist From Sheffield, UK, Shares About the Lenire Device as a Treatment for Tinnitus
Press Release
•
Apr 6, 2022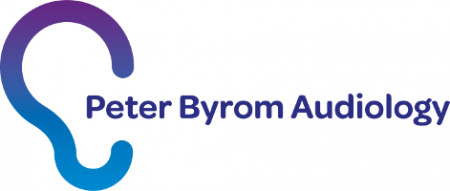 SHEFFIELD, England, April 6, 2022 (Newswire.com) - Some people (or their loved ones) experience a ringing sensation in their ears at some point in their lives that no one else can hear. While this may be just an outcome of exposure to long hours of loud music, it may also be due to an underlying issue called Tinnitus.
So, What exactly is Tinnitus and what causes it?
The first thing people need to understand is that it is not a disease but a symptom that indicates something wrong with the auditory system. In Tinnitus, one hears sounds even when there is no outside source of the sounds. The sounds can be in different forms (ringing, clicking, buzzing, roaring, whistling or hissing) and can be perceived as soft or loud. Something as simple as earwax blocking the ear can cause Tinnitus. But it can also be the consequence of several other health ailments, such as:
Exposure to loud noises
Ear and sinus infections
Thyroid abnormalities
Head injuries
Side effects of medication
Wax buildup in the ear
Problems of the heart, blood vessels, neck, jaw or teeth
For some people, Tinnitus is an issue that builds up slowly. For others, it can show up quite suddenly. It can be a temporary discomfort for most people, but unfortunately, it becomes a constant problem for some.
Treatment for Tinnitus
While psychological interventions or talking therapies such as Cognitive Behavioural Therapy (CBT) can help lessen the distress, to this date, no drug or therapy is effective enough to cure this condition. However, there are new medical devices like Lenire (a breakthrough treatment device for Tinnitus) that can help alleviate the suffering from Tinnitus. Talking about Lenire, Peter Byrom, a ThreeBestRated® award-winning audiologist from Sheffield, UK, shares, "Lenire is a non-invasive medical device for treating Tinnitus that uses bimodal neuromodulation to treat the symptoms.
It delivers mild electrical pulses to the tongue, combined with sound played through headphones to drive long-term changes or neuroplasticity in the brain to treat Tinnitus. The device is fitted and used per a tailored treatment plan prescribed by an appropriately qualified healthcare professional, similar to Peter Byrom.
About Peter Byrom Audiology - #1 Audiology Clinic in Sheffield
Located in Sheffield, Peter Byrom Audiology is a ThreeBestRated® award-winning Audiology & Hearing Aid Dispensing service provider with 30+ years of experience. Established in 1993, Peter Byrom Audiology is an experienced audiologist clinic that specialises in providing a range of services and support for all hearing-related issues. They go to great lengths to ensure that everyone receives a thorough service and the necessary treatment and solutions.
Peter is registered with the Health and Care Professions Council and has vast experience within the NHS clinics at Barnsley, Sheffield Children's and The Royal Hallamshire Hospitals in Sheffield; his last post was as Adult Clinical Lead in Rotherham. He specialises in hearing aid services, tinnitus, dizziness and wax removal.
On receiving the 2022 ThreeBestRated® award for one of the best Audiologists in Sheffield, Peter says, "It's an absolute delight to be awarded again by ThreeBestRated®. We strive to give excellent results to our clients and provide high-quality service. I see it as a reward for the effort we put in."
Peter Byrom Audiology covers South Yorkshire, including Chesterfield, Barnsley, and Rotherham in Audiology & Hearing Aid Dispensing services. For more information or to book an appointment today, visit https://peterbyrom.co.uk/.
Source: ThreeBestRated