Wicresoft Acquires Agora Consulting Partners
Press Release
•
updated: Apr 2, 2019
Expanding an international portfolio of products, services, and people.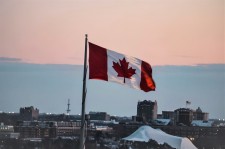 BELLEVUE, Wash., April 2, 2019 (Newswire.com) - Wicresoft, a strategic Microsoft Partner and leading global professional services company with North American headquarters in Bellevue, Washington, announced the acquisition of Agora, a leading provider of solutions built on the Microsoft Cloud. Agora's Toronto, Ontario, Canada headquarters will further expand Wicresoft's footprint to provide services coast to coast, across Canada and abroad.
Agora, with their innovative client-focused Project and Portfolio Management (PPM) services and products, including PORT 365, Cost Manager, Status Manager, and an outstanding team of delivery professionals, expands Wicresoft's capabilities and offerings in the Microsoft cloud productivity suite.
Agora's customer-centric philosophy, innovative breadth of products and Microsoft certified professionals, are a natural complement to Wicresoft's current portfolio of solutions. This acquisition, along with the existing investment in the PPM space, positions Wicresoft as one of North America's strongest leaders in the Microsoft PPM and Business Productivity suite while providing Agora's customers with a larger global footprint.
"Wicresoft's vision to provide world-class solutions and services while growing our global footprint is what makes the addition of Agora a key acquisition to our long-term strategy. Agora is a leader in the Microsoft PPM partner community, Gold certified in PPM and Application Development, and has achieved impressive growth leveraging its innovative products and excellence in service delivery. Agora is a market leader in Canada, and our ambitions align perfectly as well. We are thrilled to welcome Kevin Walker, Paul Estabrooks, and the entire Agora team to the Wicresoft family."
—Joe Zarrehparvar, CEO of Wicresoft International
"We are excited to become part of a company that shares our vision to revolutionize project and business productivity. Most importantly, we are confident that this new partnership will greatly benefit Agora's customers and strengthen our existing portfolio of innovative products and services."
—Kevin Walker and Paul Estabrooks of Agora Consulting Partners
About Wicresoft
Wicresoft offers consulting services, managed delivery, IT staffing and a robust portfolio of PPM solutions and services throughout North America and around the globe with offices in Canada, China, Japan, Europe, and Australia. With more than 6,500 employees, Wicresoft serves many of the largest Fortune 500 companies. The company formed in 2002 as a joint venture with Microsoft. Today, Wicresoft North America offices are in Bellevue, WA (HQ), Redmond, San Diego, Chicago, and Dallas with sales, recruiting, operational and delivery staff located throughout the U.S. and Canada.
About Agora
Agora's team has been empowering organizations to engage and connect through Microsoft technology for more than 16 years. Today, Agora connects teams with Project and Business Productivity Management Applications built on the Microsoft Cloud. Through automation, centralization and an enriched user experience, Agora's solutions drive productivity that increases revenue, reduces employee inefficiencies and delivers business value consistently.
For more info, visit Wicresoft.com or contact us today. Direct press inquiries to Katie Hayward at khayward@wicresoft.com.
Source: Wicresoft
Tags
Additional Links