Wicresoft Achieves Top 100 Ranking on IAOP Global Outsourcing List
Press Release
-
updated: Jun 5, 2018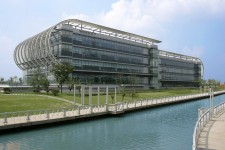 Bellevue, Washington, June 5, 2018 (Newswire.com) - Wicresoft, a strategic Microsoft Partner and leader in Global Business Productivity solutions and services, announced today that the International Association of Outsourcing Professionals has recognized Wicresoft among the Top 100 Global Outsourcing Firms. This achievement demonstrates Wicresoft's commitment to providing best of breed services designed to improve organizational outcomes.
"Wicresoft is very proud of achieving this great honor amongst the very best outsourcing providers in the world.  Our distinction in providing services to Wicresoft clients that aligns their needs of service level agreements, guaranteed outcome, distributed teams, ROI on outsourcing, along with elasticity of our highly specialized resources has been the trademark of customer success.  On behalf of the entire Wicresoft family of technical professionals we are delighted and grateful to be recognized by IAOP." - Joe Zarraparvar - CEO of Wicresoft International
Each year, the International Association of Outsourcing Professionals (IAOP) releases rankings to help companies in their outsourcing decisions. As an eight-time winner, Wicresoft underscores their commitment to their customers and have invested in the improvement and growth of the industry.
Wicresoft specializes in Staffing and Managed Services for Project Management, IT, Microsoft Technologies, as well as Telecommunications Managed Services. Contact Wicresoft for additional inquiry.
The full 2018 Global Outsourcing 100 list can be accessed on IAOP's website: https://www.iaop.org/Content/19/165/1793/Default.aspx
​About Wicresoft
Wicresoft, Co-founded by Microsoft, combines Microsoft's best of breed solutions with their innovative product engineering capabilities to deliver world-class, relevant services including business productivity solutions, consulting, managed services, and technical staffing. As early adopters, Wicresoft invests in promising new breakthrough technology offering their customers a first look at the workplace of tomorrow. With over 6,500 employees and certified Microsoft professionals located throughout North America and around the globe, Wicresoft has offices in Canada, Australia, China, Japan, Europe, and the United States. For organizations looking for a competitive edge, Wicresoft delivers the next generation of business solutions that integrate with Microsoft's enterprise platform by providing the technology that aligns to the work, and the people that practice it.
For more information, please contact Heather Champoux at hchampoux@wicresoft.com.
Source: Wicresoft
---
Categories: Business Technology
Tags: Business Productivity, Business Technology, Business Transformation, Managed Services, Outsourcing, Staffing
---