Why Unified Ranks #418 on Inc. 5000 List of America's Fastest-Growing Companies
Press Release
•
Aug 11, 2023
The Dropshipping Platform Achieves an Impressive 1,387% Growth and a Coveted Spot on the Renowned Inc. 5000 List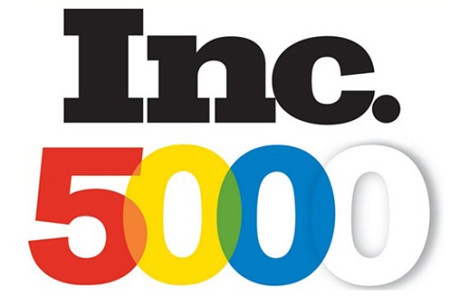 CLEARWATER, Fla., August 11, 2023 (Newswire.com) - Why Unified, the dropshipping platform that empowers entrepreneurs to launch their online stores on leading marketplaces, proudly announces its nomination as one of the fastest-growing companies in the United States. This recognition is awarded by Inc. Magazine's esteemed Inc. 5000 list, a prestigious ranking that honors the nation's most progressive private companies.
Positioning itself firmly at #418, Why Unified has displayed an astronomical growth of 1,387% - a testament to its platform that has helped thousands of its subscribers and its consistent commitment to serving the needs of the dropshipping community. The nomination isn't just an acknowledgment of the company's rapid expansion but a nod to the impactful changes it has brought to the e-commerce industry, particularly the realm of dropshipping.
Robert Nikic, the CEO of Why Unified, expressed his excitement and pride in this achievement. He said, "Being recognized and landing in the top 500 of the Inc. 5000 list is an honor and a validation of our team's hard work and dedication. Why Unified stands out as one of the only dropshipping platforms to achieve such a feat, which speaks volumes about our unique value proposition and unwavering commitment to our subscribers."
Why Unified is more than just a platform; it's an enabler. By providing entrepreneurs with a seamless avenue to sell household products on prominent platforms like Amazon, Walmart, and eBay, the company facilitates a smoother journey for those diving into online ventures. This innovation-driven approach has not only won them a spot on the Inc. 5000 list but has also garnered the trust and loyalty of entrepreneurs across the country.
The recognition by Inc. Magazine is complemented by other prestigious accolades Why Unified has recently garnered. The Washington Times acknowledged Why Unifed as the "#1 Dropshipping Platform," while NBC News lauded their accomplishment for "Reinventing the Dropshipping Industry." Collectively, these honors not only enrich Why Unified's impressive roster of acknowledgments but firmly establish its maintained position as an industry leader.
Source: Why Unified