Why the Agricultural Industry is Turning to Road Warrior Tires
Press Release
•
updated: Jul 23, 2018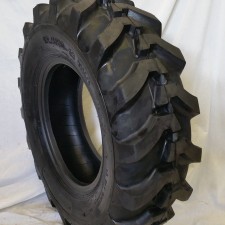 WATERTOWN, Mass., July 23, 2018 (Newswire.com) - ​In the agriculture industry, your ultimate goal is to deliver products to the greater community that are top quality — well this is the goal, Road Warrior Tires stands out among competing brands in the agricultural tire industry because of the company desire to manufacture tires that support the betterment quality tires.
With three different treads, Road Warrior focuses on getting exactly what needed to do the job right. Road Warrior offers deeper treads as well as treads that are designed specifically for different jobs. A deeper tread results in a more stable drive and more efficient turning. The right tread reduces wear and tear on the vehicle and increases overall operating efficiency. The R1, F2, and R4 treads provide long-lasting, high performing tires that can handle different types of terrains, perfect for different types of agricultural work. Besides treads, Road Warrior offers many different sized tires, making it easy to find ones for trailers, wagons, and heavy, high horse-powered machinery.
Just as agriculture relies on new technology and innovations, so does Road Warrior Tires. The tires are engineered using the latest German technology and manufactured according to strict quality control standards. These features allow shoppers to buy with confidence knowing that they will get the same quality product — something we all strive to achieve.
As important as price is, Its never worth to sacrifice quality or safety. All of Road Warrior Tires are at an affordable price without risking any of these factors. And with free shipping and frequent sales, there is always a deal worth taking advantage of.
19.5L24 Tires, 16.9x24, 13.6x28
Why Road Warrior Tires as opposed to other brand-name tires? When looking for a deal, it is hard to find a good deal without sacrificing customer service, or vice-versa. Road Warrior Tires does not just focus on one aspect — It focus on all important factors that help make your choice easier. Besides price and safety, Road Warrior offers a one year warranty on all agricultural tires — and if you have any questions or concerns, feel free to visit Truck Tires Inc. or call us at 617-926-5707.
About Road Warrior Tires
Road Warrior Tires is a premium manufacturer of heavy and light duty truck tires. With warehouses in New England, Texas and Washington State, we are able to get the right tire at the right price, delivered promptly to any preferred location. Call and speak to one of our sale representatives or visit us online to place an order.
Source: TRU DEVELOPMENT INC.
Related Media
Additional Links