What in the World is SAB-HOP? Its Main and Only Exponent, the Mexican Musician by the Name of SABINO, Returns With a New Album 'YIN'
Press Release
•
updated: Jul 3, 2019
A carefree, light and seductive music with an intelligent pop tone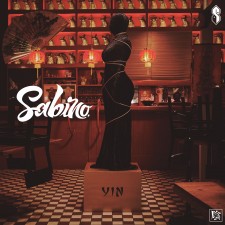 LOS ANGELES, July 3, 2019 (Newswire.com) - ​​​Music has multiple faces and in the current Latin American urban offer, #SabHop has opened a prevailing path through its main and only exponent, who is the Tapatío (Guadalajara native) musician named SABINO. Sabino is back with a new album under the title "Yin" and a new video for his most recent single "Yin Yang."
SABINO makes SAB-HOP: carefree, light music with a seductive tone of intelligent pop that distinguishes him from the rest of the rappers in the country. He is an artist who built his career in the independent world and who likes to express different themes through daily "lyrics," both fun and of a wide spectrum. Each song that this Tapatío rapper premieres is a new exercise of imagination; simple and entertaining with attention to details that touch real fibers of the Mexican idiosyncrasy, adapting its environment and social reality to the contemporary music.
SABINO appeared on the musical map in 2012 when he released a series of songs that helped shape his musical proposal, but it wasn't until 2016 when he released his single "Me Puse Pedo" that he began his rapid ascent within Mexico's independent industry, collaborating with artists such as Lng/SHT and Fer Casillas on songs like "Los Raros de la Clase" and "Nueve Quince" respectively; songs that became favorites of his audience and hymns that accompany #SabHop in its solidification as a genre.
As part of this fast-paced road to musical consolidation, SABINO signed a record contract with the label Discos Anónimos / Sony Music México in 2018 and it is through this alliance that the singles "Ya le Bajó," "Los Enamorados," "Conmigo Siempre" and "Jalo" go to market and support Sabino in his sold-out Teatro Metropolitan of Mexico City and the Teatro Diana of Guadalajara this year.
With over 50 million streams and 65 million views on his official YouTube channel, it's time for SABINO to cross over to the "YIN" stage, the first half of his project "YIN YANG"; an album divided into two parts and whose first half includes three unreleased tracks: "La Magia," "Película" and "Tú"; as well as the track that gives the album its name and is the new official single, "Yin Yang." In this new single, produced by Dan Solo, Ferraz, Ily Wonder & Maki Vaez, and video, Sabino explores the world of Urban - Reggaeton, under the argument that #SabHop fits all genres. "Yang" will see the light at some point in this existential plane.
The official video of "YIN YANG" includes the participation of Melissa Robles from "Matisse," Leonel Garcia, Dhasia Wezka and more. The video was directed by Floria González and narrates the battle between the YIN and YANG clans for the love and attention of a beautiful girl.
Source: Sabino
Related Media