What Does a CRM System Do and How Can It Improve Sales? CRM Runner Discusses Attributes of CRMs
A CRM will not only track one's interactions with any given customer - the system will maintain information about every task completed, every product purchased and every communication company-wide with this customer. This information is vital when it comes to protecting how a customer feels when interacting with a company's service.
Press Release
-
updated: Jan 22, 2019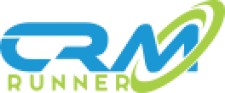 LOS ANGELES, January 22, 2019 (Newswire.com) - The world is online and the way we do everything, from having a personal life, finding a job or running a business, has changed. Meeting our customers' expectations doesn't boil down to being more conveniently located than a competitor anymore.
These days, consumers know they can hop on Google and find just about anything they want. With so much competition at the click of a button, how do businesses stay in the game?
The acronym CRM has likely come up in business searches if business owners are looking for ways to improve sales and grow their companies. CRM stands for "customer relationship management." It's essential how a business owner makes their current customers feel as loyal supporters of what their company has to offer. This makes all the difference in companies thriving or just merely surviving.
What does a CRM system actually do?
The way Google Contacts maintains information about the people with whom they speak, their personal details, important notes about them, a collection of their correspondence with them and so on is similar to how a CRM system helps a business keep all their information organized.
A CRM system, however, does so much more than keep customer information consolidated and in one easy-to-access location.
Online CRM software helps companies manage their relationship with a growing customer base with several tracking, monitoring and database tools.
A CRM will not only track a company's interactions with any given customer – the system will maintain information about every task completed, every product purchased and every communication company-wide with this customer. This information is vital when it comes to protecting how a customer feels when interacting with a company's service.
When the last conversation and the history of a work log are available to business managers with the same speed and ease as a Google search for places to eat, less time is wasted trying to figure out where the company as a whole left off with the conversation. A manager will know exactly what to say on a follow-up call and what issues the customer wants to address. This kind of attention to detail is what makes customers want to stay loyal and make future purchases.
One can think of CRM as an exclusive social media platform, a closed group, for their company and their clients where managers have oversight of all the critical, personal data worth collecting to nurture the "R" of CRM.
CRM field management software does much more than log conversations with clients; it helps guide the company towards offering optimal customer service without losing time or resources.
If a business is sending employees to homes or other work sites to provide a service or install a product, they're up against a potential middle-man scenario.
To find out what has occurred on a job without CRM, a manager is faced with the task of calling the employee or customer or shadowing the employee to know what has happened. This is a loss of company time and it may come off to the customer as an indicator the company doesn't know how to communicate properly internally – a sure way to lose trust.
If instead, business managers have the hawk-eye view of everything happening in the field with the click of a button, they avoid repetitive conversations and human error in communication. Everything which is said to a customer company-wide is logged for a business manager to quickly scan at the touch of a screen. Additionally, a CRM will automate or streamline administrative tasks to avoid losing time to typing reports and to gain hours for completing more revenue-generating work, whether it's employees in the field able to provide service to more customers or managers spending less time performing data entry and more time working on business development tasks.
Increase the efficiency of one's team to their customers' satisfaction: CRM for employee management
If a company has employees working at job sites, keep all essential personnel in the loop with the scheduling, chatting and GPS features of an easy-to-use online CRM system.
A CRM system keeps every employee in-the-know with where he or she is expected to be and at what time. Notes on desks can be lost, voicemails are not always heard or received and texts can get lost in the mix of other messages. With an online CRM system, the company has one place to access all essential information, leaving less room for error or questions.
A chatting function will allow for real-time discussions in the event an employee is unavailable to work or a customer has a question needing to be answered ASAP. Business managers have the instantaneous ability to reschedule and find a replacement for employees who are ill or have an emergency preventing them from working. This further promotes the accurate, easy communication with the customer as to what he or she should expect from the company's service on any given day.
Know where one's staff is if questioned by a customer with a GPS tracking feature. Business managers are able to offer an accurate ETA to allow for easy communication and smooth service.
How does this translate into using CRM for increasing sales?
It costs a significant amount of time, money and resources to acquire new clients. The majority of reliable, sustainable revenue derives from maintaining a loyal client base to whom a business can "upsell" and promote membership renewals. Promoting a positive relationship with customers using the full features of online CRM software is what makes this kind of financial longevity possible.
Nonetheless, CRM software is a valuable asset when it comes to knowing important information about leads. Information regarding a customer's personal position, as well as most recent conversations, are all recorded in the CRM database. This makes it possible to view data and focus on the most promising leads for sales in a timely manner. Even more significant, this data helps one build a standardized company sales process with precision for the kind of customers who are in need of their services and products.
Besides These Attributes Above, CRM Runner Software Can Allow One to Design Quotes & Invoices
Make impressively designed quotes with that cutting-edge difference for a first impression.
Completely customizable as per operation specifications. Clients receive the exact format.
Remain ahead of competitors with the best-presented quote and invoice details.
Good business is always based on the customer-first motto and take it forward with CRM RUNNER designed quotes and invoices.
Select the entities, match the designs and customize each field according to the business operations when giving customers quotes.
Implement necessary modifications when giving a revised quote at a later date.
Make paying easier for clients with clear invoices along with a Thank You note.
Try out the features of CRM Runner for a 30-day free trial to see the difference in a company's efficiencies and how customers respond to these efforts.
CRM Runner offers communication functions between staff, management and customers; permissions settings; inventory reports and tracking; GPS employee status monitoring; leads reports; scheduler; work progress reports and work orders; contractor information; QuickBooks integration; and much more in one all-inclusive app for mobile and/or desktop. Have the information needed at one's fingertips on the go or at the office right when one needs it.
Sign up for the 30-day free trial here or call a sales representative to learn how CRM Runner can help the company grow using a CRM database management system at (877) 590-0040.
Source: CRM Runner
Share:
---
Categories: Customer Relationship Management
Tags: best crm, company reporting, crm, crm app, crm on mobile phone, crm system, design quotes, improve sales crm, invoice clients, track employees
---