CRM for Logistics Companies: ​CRM Runner Discusses Features a Logistics Company Should Have in Its CRM
Logistics companies need GPS tracking for their vehicles, inventory tracking, customer job work order updates, invoicing on location, and real-time reporting. With much to manage, a customer relationship management system becomes essential.
Press Release
-
updated: Mar 18, 2019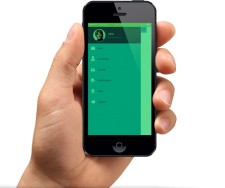 MIAMI, March 18, 2019 (Newswire.com) - ​CRMs for logistics companies should come with several automated tools and features built in. First, a CRM is a Customer Relationship Management software which helps businesses grow. Logistics companies often struggle with managing resources during times of growth. It can be difficult to manage the pick-up, transport and delivery of different items many miles apart. As companies grow they acquire more delivery drivers and inside support staff. This makes keeping track of what is going on and how customers are serviced a main concern. CRM Runner is responsible for this press release. 
When the choice to implement a CRM for logistics companies is made, managers find that oversight for employees and how they interact with clients becomes effortless. With the right features built into the CRM, scheduling drivers and updating customers happens in the same system. Features that automate frequently occurring tasks like appointment reminders, estimate creation, and employee reporting are also needed in a CRM for logistics companies.
A transportation management system is built into the best CRM for logistics companies.
The number one feature needed in a software for logistics companies is the ability to manage transportation. Since logistics companies are in the business of transporting things from point a to point b, a transportation management system that is built into the platform they use is essential. Having all of the information that employees and managers need all in one place makes knowing where each item in transit is, how long it's been there and when it's expected to arrive as easy as touching a button.
The best transportation management systems include GPS tracking for the transport vehicles and on the devices carried by both delivery drivers and sales staff. Software for logistics companies that doesn't track where the items are located often makes the business have trouble meeting deadlines and impressing customers. Logistic companies which choose a built-in transportation management system decrease the time spent managing routes and drivers.
Specially designed software for logistics companies should include these 4 features:
Accessibility from anywhere
Logistic companies operate from everywhere, which makes software that operates from everywhere more vital than it is for other companies. Delivery drivers that are able to log in to an app on their phone to report deliveries and delays help inside staff and managers know how the day is going and what information customers need. Software for logistics companies that is accessible from any device with an internet connection is the best choice.
Tracking of items and employees in transit
Managers for logistics companies struggle the most with knowing where a driver is and why there is a delay. Whether it's sitting in traffic or a mechanical delay, it throws off the schedule and customers need to know ahead of time. A CRM system that includes GPS tracking of transport vehicles and their driver's device changes the game for a logistics company.
Real-time reporting
Often managers don't know what delivery drivers were up to and how long their route takes until they pore over hours of delivery logs. A software for logistic companies should include an automated way that managers are notified as drivers move throughout their route. A CRM with real-time reporting from drivers after each delivery can automatically notify managers and ultimately take out all the guesswork.
Automatic completion of repeated tasks
Sending reminder emails, estimates and invoices after delivery can all happen with one click in CRM systems where automated tasks are set up. In a CRM for logistics companies, when a pick-up or delivery is scheduled or delayed, customers can be updated automatically. This saves field staff and office staff time and increases their productivity.
A CRM for logistics companies that offers a free trial
CRMRunner has all of the features needed in a CRM for logistics companies. Managers of logistics companies that use CRM Runner know where everything is and how it's moving. Customer communications, requests, scheduled deliveries and automated reporting are all built into their software. Equipped with GPS tracking and customizable reporting, CRMRunner has all the ideal features to help a logistics company grow without strain on its employees and its profits.
We offer a no-risk demo and free trial to software companies that are struggling with growth. During the free trial, it's encouraged to set up the system fully and take advantage of everything it has to offer a company. To learn more about software for logistics companies contact CRMRunner at 877.590.0040 or go to www.crmrunner.com.
Source: CRM Runner
Share:
---
Categories: Customer Relationship Management
Tags: crm for logistics companies, customer relationship management, gps tracking for employees, inventory tracking, logistics company
---