CRM Runner Discusses the Benefits of VoIP and CRM Software to Help Cut Costs and Grow the Business
VoIP saves money for businesses on basic service cost and It also integrates with CRM software to help small businesses manage customers and clients
Press Release
-
updated: Mar 18, 2019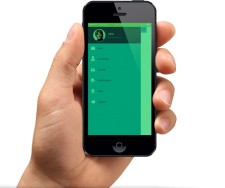 MIAMI, March 18, 2019 (Newswire.com) - ​​​​​​VoIP is an outstanding option for every business owner who wants to simplify communication costs and make their company more mobile. It has an attractive number of features at an affordable price. Compared to the usual phone service (wireless service), VoIP has far less cost. Saving money is what small companies are after. Why is it less costly? The most simple answer involves looking at how the technology works. Since companies are simply making use of the internet, not the usual phone system, they save a lot of money in carriage fees they would incur when making voice calls or calling over phone lines. VoIP becomes more advantageous for small businesses when it is integrated with CRM technology. For the most part, companies like the idea that they will only be paying for the service only when they need it. No monthly obligations to commit to. This is the pay-as-you-go feature of VoIP CRM software. Companies get to send their voice messages as clearly as possible, with fewer interruptions and at an affordable cost.
Benefits of VoIP Instead of Traditional Phone Service:
Saving Money. The cost of using a VoIP telephone is much cheaper than using a conventional phone
Portability. The convenience and comfort provided by a VoIP telephone system is available all over the world and not stuck with a local phone carrier or their geographical limits
Flexibility of just having to connect to the internet
Multi-Functional with voicemail, fax, call forwarding and other features all on the internet
​Benefits of Customer Relationship Management Software:
Better client relationships because employees and salespeople have notes, previous work orders, quotes or progress reports at their fingertips 
Improved ability to cross-sell clients because a company has project progress notes, quotes and invoice functionality at its fingertips
Increased team collaboration because the company is on the same page when dealing with a client
Improved efficiency in serving clients because the history of work for the client is in the same place
Greater staff satisfaction because of easy on-the-go mobile application, no paper or mess
Increased revenue and profitability because of lead management
Cost savings because employees, vendors and inventory are tracked through GPS technology
Less client attrition because clients' needs are at the forefront and because it's business in a box, the opportunity to resell is present
Modern VoIP CRM software has a wide variety of features in increasing the rate of efficiency and quality in delivering service. Most VoIP providers get the top-of-the-line CRM software even if it requires a hefty investment. For them, why wouldn't they invest in something that would drive success in the long run? ​With CRM software working, they can gauge the status of the services they provide and set goals to keep customer satisfaction the highest. More and more companies have chosen to build a more reliable foundation for growth with the support of VoIP CRM services. All aspects of the business become more efficient. Companies can differentiate themselves from the rest of the other companies out there and get millions of people to subscribe. VoIP CRM service is so feature-rich and user-friendly. With just the basic VoIP CRM, companies provide long-lasting features like conferencing, call waiting and call forwarding – all free of extra charges, unlike the traditional phone service, where companies have to pay for the extra services they use.
​https://crmrunner.com/feature/swipe-go/ Employees have more time to talk with customers and daily activity through the CRM app, such as clients paying, becomes a swipe and go.
Companies don't need to purchase new digital equipment or hire an IT expert to make the real switch to VoIP CRM software. Software providers will simply make use of what a company has, only they will require the company to change units if they really can't do upgrades. Most CRM technologies simply convert signals from devices to digital packets that can work well over the World Wide Web. Yes, it would be great if a company chooses to upgrade all devices, but that would depend on the company's budget.
Why do companies need CRM (Customer Relationship Management) software?​
https://crmrunner.com/features/ This link describes the features which benefit small businesses.
VoIP CRM software is highly recommended. One word of advice when using CRM for a VoIP business: study the manual thoroughly. One might need to do adjustments with the settings or make customizations and then troubleshoot. The VoIP package has all the things one needs, from the tips to demo files. CRM technology can guarantee the best connectivity. No more network congestion. Voices can reach destinations without interruptions. While most people will not have an issue with voice quality on VoIP CRM technology, some may experience issues from time to time such as reduced voice tone or delayed responses. These are temporary problems. CRM service providers already addressed these issues, so there's no need to worry.
​https://crmrunner.com/contact-us/ Book a demo to see how CRM Runner can increase customer management efficiency.
Source: CRM Runner
Share:
---
Categories: Customer Relationship Management
Tags: crm, crm app, features, small business, Voip, voip crm services
---