Want a Job in AI? STEM Professionals Aren't the Only Ones With a Future, Says Frere Enterprises
Press Release
-
updated: Oct 11, 2018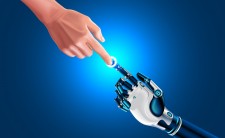 PETALUMA, Calif., October 11, 2018 (Newswire.com) - ​The stage is set for Artificial Intelligence (AI) to become one of the most disruptive technologies in modern history and as the anticipation grows, many believe the STEM fields hold the key to the future workforce. While companies continue to push for employees in these fields, there's also demand for so-called "softer" fields. In the recent Fortune's Most Powerful Women Summit, Fortune 500 and Global 500 executives said that there is also a future for workers in the fields of psychology, philosophy and the humanities. Hires in these fields would be responsible for helping AI mature ethically, they say, and help prevent the inevitable human biases that may occur from being developed by human makers. Brandon Frere, CEO of Frere Enterprises, believes there is great value to be had by employing workers from outside the STEM fields to work on the development of AI.
"AI is going to be everywhere in the future and it's going to be directly impacting people's lives," said Frere. "Having people from multiple philosophies working on development is crucial for ensuring ethical and moral oversight."
A number of ethical concerns exist with AI, including safety, bias, fairness, transparency and accountability. Ana Paula Assis, president of IBM's Latin America unit, says they built an entire division around responsible AI, made of psychologists, philosophers and other related fields. Their goal is to have a team in place to solve complex philosophical problems that arise during the development and use of AI.
A common philosophical problem that's discussed in the use of AI surrounds autonomous vehicles; if an autonomous vehicle must choose between crashing and harming the driver or striking and harming a pedestrian, what would be the most ethical choice? Assis believes those who come from a humanities-focused background are best suited to determine the solution to such a difficult ethical dilemma. Another area of concern is bias. AI, being created by humans, is not exempt from the bias of its creators.
One type of AI that has already come under fire for bias is facial recognition software, which has shown considerable racial bias. Darker-skinned people are misidentified significantly more often compared to Caucasians. While this is most likely the result of the system being developed on the basis of Caucasian features, the fact exists that there was a lack of development for other ethnicities. Ethics teams could effectively ensure that such a bias was accounted for before the technology was put into use.
"The goal of AI as I see it is to ultimately benefit humanity," said Frere. "It can only do that if it's developed to align with human ethics and values."
About Frere Enterprises
Run by CEO Brandon Frere, Frere Enterprises is a California-based company with a global vision based around the usage of special financial technology, or SpecFinTech, with a current focus on financial wellness and productivity.
He has designed and created multiple companies to meet the ever-demanding needs of businesses and consumers, alike. Frere's website, www.FrereEnterprises.com, is used as a means to communicate many of the lessons, fundamentals and information that he has learned throughout his extensive business and technological endeavors. Through Frere Enterprises, he aims to apply those lessons to other business opportunities.
Frere Enterprises' mission is to acquire traditional businesses and digitally transform them to meet and exceed modern day demand. This mission seeks to transform such businesses by developing the newest and most evolved technologies to speed up the evolution of financial services in order to meet the demands of the modern consumer and exceed the potential of the modern era.
FrereEnterprises.com
Source: Frere Enterprises
---
Categories: Entrepreneurship
Tags: AI, artificial intelligence, development, entrepreneurship, ethics, small business owner
---