Vibe Class Fitness' Secret to Success Is in Multi-Directional Vibration
Technology Developed from Years of Research has Many Fitness and Overall Health Benefits
Press Release
-
Mar 11, 2016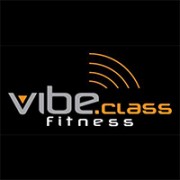 SUNNY ISLES BEACH, FL, March 11, 2016 (Newswire.com) - Vibe Class Fitness, a fitness center based out of South Florida, speaks on their secret to success for the technology behind the multidirectional plates that power Vibe Class.
These vibrating platforms serve many purposes at once; all of them beneficial to helping users and members become their best selves.
The two biggest benefits to working out while standing on multidirectional vibrating platforms are increased circulation and flexibility. Higher rates of circulation help deliver more oxygen and nutrients to your body's tissues; while, increased flexibility helps reduce muscle tightness and resulting injury.
"Vibe Class Fitness' system of vibrating platforms has a long and scientifically-proven success record," said Henrique Ceschin, Marketing Manager at Vibe Class Fitness. "If it could help Cosmonauts retain their tip-top shape, we are extremely confident that it can help you become your best self."
In addition to the circulatory and flexibility advantages, Vibe Class' system also helps increase strength, balance, neurological functions, fat-burning, cellulite reduction, and increased muscle definition. Members can enjoy the added benefits of virtual exercise animations, heart rate monitoring, and more – all in a state-of-the-art studio set to energetic music and an encouraging atmosphere.
Vibe Class' team of trainers ensures that all members exercise in a safe and efficient environment, and all are further assisted by the virtual trainer "Gina". In addition to the monitoring and constant guidance, Vibe Class' trainers periodically perform physical evaluations to help you keep track of your progress.
Free trials at the Sunny Isles Beach location at 323 Sunny Isles Beach Blvd, Sunny Isles Beach, FL 33160; and, are available to all who are interested. A second location will be soon to open in South Beach.
About Vibe Class Fitness
Vibe Class Fitness, based out of South Florida, is a Personal Training Fitness Studio based on customized functional exercises performed on the world's only computerized vibrating platforms. Our system was developed to improve physical and mental health with efficiency and quickness, helping you to reach your personal goals and retain long lasting results. Our exclusive, customized workout is perfect for everyone, no matter the age or fitness level – from sedentary persons to high performance athletes. Here at Vibe Class Fitness, we help you become your best self.
For more information, please visit http://vibeclass.com/ or call 305-916-8930.
###
Share:
---
Categories: Sports, Fitness, and Recreation, Active and Healthy Living, Exercise and Physical Fitness
Tags: Active Lifestyle, Fitness, Gym, Healthy Lifestyle, Miami Fitness Studio, Personal Training, Vibe Class, Vibe Class Fitness, Vibrating Platforms for Working Out, Working Out
---