Vibe Class Fitness Partners With AMC Aventura 24 Theaters for Demo Screening
South Florida Based Fitness Center Provides Demo Video for Screening Prior to Movies for the Month of January
Press Release
-
updated: Feb 1, 2016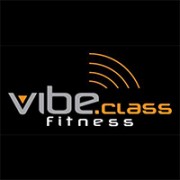 Sunny Isles Beach, FL, February 1, 2016 (Newswire.com) - ​Vibe Class Fitness, a fitness center based out of South Florida, recently partnered with the AMC Theater at Aventura Mall to screen a demo of Vibe's workout routine prior to movie showings.
 Those looking to learn more about the Vibe Class Fitness can do so before viewing a movie at AMC Aventura 24. There will be a short informational video about Vibe screened before each film, and there will be a vibrating platform on display in the theater lobby.
"We're excited about partnering with AMC Aventura 24 and are confident that their vast clientele will take advantage of the opportunity to learn more about us," said Vibe Class Fitness Brand Representative Roberto Laracuent. "This is the best time to be yourself and learn about what Vibe Class Fitness can do for you – as well as to catch a great movie while you are at it."
The Vibe Fitness concept is centered around workouts on fully-automated vibrating platforms, demonstrative virtual exercise animations, heart rate monitoring devices and a variety of functional accessories, all set to energetic music playing on the studio's state-of-the-art sound system. Conceived by Russian athlete and scientist Vladimir Nazarov, the system typically burns 600 calories in one workout session.
Nazarov's findings that vibrations help to maintain and preserve muscle mass and bone density have been applied to help cosmonauts and astronauts stay in space longer. They are key to the unique concept that is the Vibe Class Fitness ethos. The veracity of vibrating platform integration has been confirmed by 200 plus studies, and is effective in burning fat, increasing muscle strength and definition, reducing cellulite, improving circulation, and more.
Located at the Aventura Mall, the theater is only a few minutes from the fitness center's home in Sunny Isles Beach, which is at 323 Sunny Isles Blvd, Sunny Isles Beach, FL 33160.
About Vibe Class Fitness
Vibe Class Fitness, based out of South Florida, is a Personal Training Fitness Studio based on customized functional exercises performed on the world's only computerized vibrating platforms. Our system was developed to improve physical and mental health with efficiency and quickness, helping you to reach your personal goals and retain long lasting results. Our exclusive, customized workout is perfect for everyone, no matter the age or fitness level – from sedentary persons to high performance athletes. Here at Vibe Class Fitness, we help you become your best self.
For more information, please visit http://vibeclass.com/ or call 305-916-8930.
Share:
---
Categories: Sports, Fitness, and Recreation, Exercise and Physical Fitness
Tags: Active Lifestyle, exercise, fitness, Healthy Lifestyle, High End Fitness Studio, Sunny Isles Beach, Vladimir Nazarov, working out
---