Vibe Class Fitness Recently Announces "The Good Vibes Challenge"
South Florida-Based Fitness Center Introduces 8-Week, Personally-Designed Transformational Program with Added Incentive of $2,000 Cash Prize
Press Release
-
Apr 26, 2016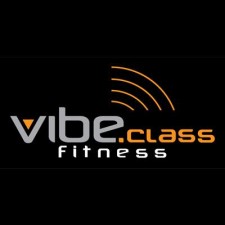 SUNNY ISLES BEACH, FL, April 26, 2016 (Newswire.com) - Vibe Class Fitness, a premium fitness center based out of South Florida, is proud to announce their first-ever Good Vibes Challenge. The eight-week, personally-designed program motivates participants to "be their best self" and offers a $2,000 reward for the participant that shows the most improvement over the course of the program.
"At Vibe Class Fitness, we value our members' time and try to cater to the individual's schedule and personalized fitness needs," said Henrique Ceschin, Marketing Manager at Vibe Class Fitness. "We want our members to experience a dynamic, efficient and personalized workout, and to help them stay motivated throughout the program."
To accept the challenge, participants are invited to a pre-challenge measurement day at the Sunny Isles location on Saturday, April 30, from 9:00 a.m. to 1:00 p.m. Participants will then be assigned a dynamic, efficient, high-intensity workout featuring an interval circuit training program using the latest technology and workout techniques on computerized, vibrating platforms.
Alternatively, all those who are interested can enroll online. Once a participant contacts Vibe Class through the web, he or she will be sent an email with a registration link. After the $50 registration fee is paid, each participant will receive three comprehensive body composition tests composing of before, during, and after the challenge. All who enter must be on a Vibe Class Fitness package; joining costs just $249 and offers a chance to win the $2,000 grand prize.
The Good Vibes challenge is an invitation to personal transformation which also features two months of heart rate-monitored private small group training, a free workshop on supportive nutrition, a supportive Nutrition Guide with great snack ideas, and an Accuro heart rate monitor. Special two-payment financing for the challenge is also available upon request.
About Vibe Class Fitness
Vibe Class Fitness, based out of South Florida, is a Personal Training Fitness Studio based on customized functional exercises performed on the world's only computerized vibrating platforms. Our system was developed to improve physical and mental health with efficiency and quickness, helping you to reach your personal goals and retain long lasting results. Our exclusive, customized workout is perfect for everyone, no matter the age or fitness level – from sedentary persons to high performance athletes. Here at Vibe Class Fitness, we help you become your best self.
For more information, please visit http://vibeclass.com/ or call 305-916-8930.
###
Source: Rand Marketing
Share:
---
Categories: Sports, Fitness, and Recreation, Active and Healthy Living, Exercise and Physical Fitness
Tags: Active Lifestyle, Aventura Gym, Fitness, Fitness Challenge, Gym in Miami Beach, Gym in South Florida, Healthy Lifestyle, Miami Beach Fitness, Miami Beach Gym, South Florida Fitness, Vibe Class, Vibe Class Fitness
---