Verdantis Partners With the Largest Petroleum Refinery Operator in the US for Master Data Transformation
Press Release
•
updated: Jan 6, 2020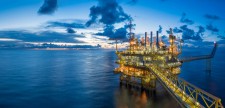 PRINCETON, N.J., January 6, 2020 (Newswire.com) - Verdantis, a market leader in Automated Material Master Data Management (Material MDM) Solutions, partnered with the largest Petroleum Refinery Operator in the United States to transform and unify its master data from three different ERP systems. With this win, Verdantis has further strengthened its hold in the Oil and Gas sector.
With 16 refineries and over 3 million barrels per day of refining capacity, the client is ranked in the top 50 of the 2018 Fortune 500 list of the largest United States corporations by total revenue.
The client wanted to improve the accuracy of material searches by creating a smaller and accurate list of items. Due to various mergers, takeovers and acquisitions, it was looking for permanent changes to taxonomy to maintain consistency of data from different source systems, improve data quality and identify and correct duplicates. It wanted to ensure that all of its 350,000 items have accurate, consistent descriptions in accordance with the standardized taxonomy.
It chose Verdantis because of their domain expertise and their record of delivering successful master data management solutions for similar large Fortune 500 companies across industries.
Arthur Raguette, EVP, Verdantis, said, "We are thrilled to bag another large Oil & Gas deal for Verdantis, which tells us we are moving in the right direction. We are all set to put in all our energies to transform our client's master data management for an integrated and intuitive solution that will help our client create maximum value for its stakeholders."
About Verdantis
Verdantis has been delivering Automated Material Master Data Management solutions since 2004. Verdantis was the first to offer Master Data Management solutions that deliver real ROI and Business Value, by focusing on the business use and application of Master Data. Verdantis uniquely offers end-to-end, force-multiplying Material MDM solutions to maximize value from ERP/MRP/ EAM investments.
Rewa Kulkarni, Marketing & Public Relations, Verdantis
Email - rewa.kulkarni@verdantis.com
Source: Verdantis
Additional Links