Verdantis Expands Its Energy Portfolio by Partnering With Another Oil & Gas Leader
Press Release
•
updated: Jan 27, 2020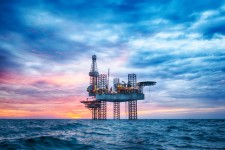 PRINCETON, N.J., January 27, 2020 (Newswire.com) - Verdantis, a leader in Automated Material Master Data Management (Material MDM) Solutions announced the addition of one more customer to add to its robust Oil and Gas customer base.
In announcing the news, Arthur Raguette, Executive Vice President, Verdantis said, "We are pleased that our secure cloud-based SaaS platform is establishing a strong-hold in the Oil & Gas segment. It really shows how our Artificial Intelligence-powered smart platform combined with our domain expertise and experience, is delivering an intuitive, customer-centric solution for increased productivity and outstanding end-user value."
Our customer is an international Oil and Gas​ exploration​ and production company and one of the largest US O&G companies with operations in the United States, Middle East, Latin America and Africa. As part of its ERP system upgrade, it chose Verdantis to optimize and enhance its data quality to improve procurement efficiency and achieve inventory reduction.
With data size of over 200,000 items, the customer wanted to classify all items as per its own Noun-Modifier schema, map them to UNSPSC standards, and standardize item descriptions using Verdantis Harmonize. It also wanted to enrich its legacy data via non-source enrichment based on Manufacturer Name and Part Number information to ensure it has a robust, consistent master data in place across 65 facilities, spread across multiple continents. Verdantis offered the client a structured and standardized master data and having successfully delivered similar projects could deliver all these requirements successfully.
By partnering with Verdantis for enhanced data management, reduced duplication, improved data governance, and real-time visibility across plants, the customer aims at getting one step closer to its vision of achieving excellence while holding true to its values of integrity and innovation.
About Verdantis
Verdantis has been delivering Automated Material Master Data Management solutions since 2004. Verdantis was the first to offer Master Data Management solutions that deliver real ROI and Business Value, by focusing on the business use and application of Master Data. Verdantis uniquely offers end-to-end, force-multiplying Material and Services MDM solutions to maximize value from ERP/MRP/ EAM investments.
Source: Verdantis