VeloReality Releases Largest 4K RLV Collection Now on Shippable USB 3.0 Drive for Riding Reality Indoors With OLED and Curved Big Screen TVs.
Press Release
•
updated: Sep 22, 2017
VeloReality 4K Real Life Videos are now available on 1TB or 2TB USB 3.0 drives. Users choose any 18, 30 or 60 4K rides for direct shipping.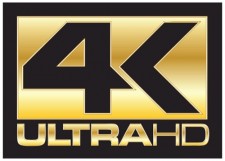 TORONTO, September 22, 2017 (Newswire.com) - ​VeloReality CEO and co-founder Gary Bauer today officially launched the company's new 4K Real Life Videos on shippable 1TB or 2TB USB.3 hard drives. The collections add heightened reality with 60 new 4k RLVs including Europe's killer climbs and epic Grand Tours to stunning Western U.S. rides. In time for the 2017-18 indoor riding as well as gift-giving seasons, the new rides include more classic ascents and descents of Ventoux, Stelvio and Marmotte; well as new 4K rides in the Grand Alps, California and Washington coasts.
After spending the summer in Europe filming and producing 60 new rides in spectacular 4K as well as HD, the VeloReality team has now made a total of 125 HK rides now available in three easily shipped USB 3.0 hard drives.
Our new 4K Real Life Videos are totally, deeply and believably immersive.

Gary Bauer, Founder & CEO
To get around the download bottleneck and big bandwidth issues associated with 4K RLV large file sizes, the company now offers three new USB 3.0 drive options that build their own Mix & Match collections of any 18, 30 or 60 4K videos. Each user's personal collection is then put onto a 1 TB or 2 TB drive and shipped directly to them.
"Our new 4K Real Life Videos are totally, deeply and believably immersive when you ride them with our free VRide software on any of the new, top-rated ANT+ trainers, or our own Lynx VR Trainer, which passed the 'Zwift Gear Test' with flying colours. A curved Big Screen TV or big OLED monitor takes indoor training to a whole new level," says Bauer. "We're helping indoor riders stay fit, safe and motivated during a nasty looking winter our 4K and HD RLVs now and hoping to get a few of the new features we're working on like subscription streaming, club pages and leaderboards, and personalized avatars launched by the holiday season."
About VeloReality
VeloReality has the largest RLVs collections available in HD and 4K and free software that works on any ANT+ trainer. Our VRide software is free and compatible with Zwift and any newer ANT+ resistance trainer and features Multi-Rider On-line group training globally. We also manufacture the LYNX VR Trainers — the world's most advanced indoor turbo trainers — which has unmatched real ride feel. Our growing library of RLVs of the world's most famous routes, the reality offered by the combination of LYNX and VRide with our RLVs is unsurpassed. Ride Reality! Train in 4K Your Way.
For more information, please contact:
Gary Bauer 1-888-480-1114 ext. 1
gary(at)veloreality(dot)com
Source: VeloReality
Related Media
Tags
Related Files
Additional Links