Unlearning is Needed to Create the Future of Education
Press Release
•
updated: Aug 27, 2019
Best-selling author and education trends expert shares his insights and latest research on the future of colleges and universities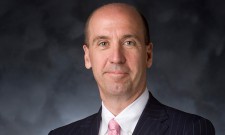 MILWAUKEE, August 27, 2019 (Newswire.com) - ​​​​​When it comes to education, it may seem ironic, but to achieve success in the future, one of the key factors will be the ability of educators and administrators to unlearn, says Education Futurist Jack Uldrich.
Uldrich is internationally recognized as an expert in unlearning — or freeing yourself from obsolete knowledge and assumptions. In 2004, Jack founded The School of Unlearning, and his work is based on the transformational principles of unlearning as a strategy to survive and thrive in an era of unparalleled change.
Uldrich says, "Educators are going to need to do a lot of discarding to embrace all the advances that are coming." He adds, "One of the greatest challenges in education is the accelerating rate of change itself, and when it comes to future-proofing the system, the ability to unlearn will be as important as learning."
The irony of a learning institution adopting unlearning as a primary skillset is not lost on Uldrich. He often quotes Lao Tzu: "In order to attain knowledge, add something every day. In order to attain wisdom subtract something every day." Uldrich says, "Embracing paradox is paramount to success."
The need to unlearn is not limited to educators. Every industry today is experiencing rapid change, and Uldrich's work as a futurist helps leaders prepare for and navigate periods of profound transformation.
According to Uldrich, "Change is all around us, and it's accelerating. From one perspective, it is painful and disorienting. Especially in the sense that certain technologies, jobs and institutions will become relics of the past, much like the phone booth of my youth.
From another perspective, though, it is exciting. Why? Because with today's new tools, the future is calling. AI, quantum computing, virtual reality, robotics, 3D printers, nanotechnology, synthetic biology, and gene editing technologies will allow us to rethink virtually every industry and, in the process, create entirely new ones." Additionally, as technologies continue to advance, and new practitioners reinvent and begin to master the art of delivering effective, personalized instruction to millions of individuals, higher education as we know it will alter radically.
Regardless of what new technologies emerge, however, Uldrich cautions "against betting heavily on any particular technology and instead advocates the use of 'future-proofing' plans that provide enough flexibility to adjust to whatever is to come."
With this in mind, Uldrich encourages leaders to consider the following: a big part of future-proofing is recognizing that "business-as-usual" may not be an acceptable strategy in the future. He adds, "You can either be humble about the future or be humbled by the future."
Uldrich is the author of 11 books, including the award-winning bestsellers: The Next Big Thing is Really Small: How Nanotechnology Will Change the Future of Your Business, and Jump the Curve: 50 Essential Strategies to Help Your Company Stay Ahead of Emerging Technology. His most recent book is Foresight 20/20: A Futurist Explores the Trends Transforming Tomorrow.
A highly sought-after keynote speaker, Uldrich will be speaking at Marquette University today to share his insights and the latest research on the future of education. He has addressed dozens of educational groups and associations, including the European Association for International Education, the Southwest School of Banking, University of Wisconsin's School of Business, Morehead State University, Indiana University, The Council of Great Lakes Schools, The University of Minnesota's Carlson School of Business, Educational Services of America, and Belmont University.
To learn more about Jack Uldrich, his work or his speaking availability, please visit JackUldrich.com.
Source: Jack Uldrich & The School of Unlearning
Related Media