TurboPlay Corporation Attends Montreal International Game Summit 2018
Press Release
-
updated: Nov 7, 2018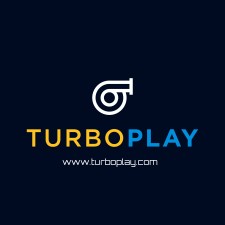 MONTREAL, November 7, 2018 (Newswire.com) - TurboPlay Corporation "TurboPlay" is pleased to announce the company's attendance at this year's Montreal International Game Summit (MIGS 2018) in Montreal, Canada on Nov. 12 and 13, 2018.  Hosted in the heart of Canada's gaming industry, MIGS is the quintessential destination for gaming professionals from all over North America and Europe. MIGS is a major driver in fostering growth in the Independent game developer scene in Canada. TurboPlay is attending MIGS 2018 as a non-exhibitor to spread the word to indie developers about the TurboPlay platform and how it will change the gaming world.
"TurboPlay is thrilled to be working with indie developers from around the world, as we build a 'launch-ready' library of exciting game titles for the highly-anticipated debut of the TurboPlay platform. " - John Nguyen, TurboPlay VP/COO
Gamers who are interested in learning about TurboPlay's revolutionary new features or developers who are looking to get their next big game release added to the growing TurboPlay library are invited to visit TurboPlay's website and sign up for the mailing list. 
Those who sign up will also have a chance to receive a free 1:1 USD backed Turbo Token. Tokens will be released when TurboPlay launches in 2019.
About TurboPlay:
TurboPlay Corporation is a true disruptor in the world of videogame distribution. We are developing a modern videogaming marketplace unlike any other. TurboPlay is a marketplace where ownership of virtual assets, including games and in-game assets, are tracked using blockchain; where uptime is guaranteed by a revolutionary peer-to-peer (P2P) network; where gamers are presented with content based on their interests not their friends; where developers are treated fairly in terms of both fees and access to gamers; where both cryptocurrencies & traditional credit cards are fully supported. TurboPlay achieves this by being the world's first ultra-modern, fully-scalable, fault tolerant, crypto-currency enabled marketplace.
For further information: please contact:
Lisa Weeks, Chief Marketing Officer
TurboPlay Corporation,
Email: lisaw@turboplay.com
Source: TurboPlay Corporation
Share:
---
Categories: Video Games, Business News
Tags: Blockchain, Cryptocurrency, Distribution, Indie Games, Peer-to-Peer., Videogames
---