TurboPlay Corporation Announces Its Attendance at TwitchCon 2018
Press Release
-
updated: Oct 25, 2018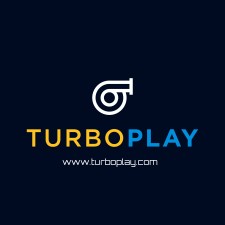 SAN JOSE, Calif., October 25, 2018 (Newswire.com) - TurboPlay Corporation ("TurboPlay") is pleased to announce the company's attendance at this year's TwitchCon in San Jose, California. TwitchCon is a convention for Amazon's live streaming video platform Twitch.tv and is a celebration of all things Twitch and the growing culture of video game streaming that surrounds it. The first convention was held in 2015 and attracted over 20,000 attendees. TwitchCon 2017 drew over 50,000 attendees. This year's convention promises to be even bigger. TurboPlay is attending TwitchCon as a non-exhibitor to spread the word to both streamers and indie developers about the TurboPlay platform and how it will change the gaming world.
TurboPlay is also excited to announce that it is already actively engaging indie developers across North America, starting with Montreal, Seattle and California, to build a library of quality game titles on the TurboPlay platform. If you are interested in learning what the new TurboPlay platform is all about, visit our website and drop us an email: https://turboplay.com.
As a 'token' of our appreciation, TurboPlay will be giving out a free 1:1 USD backed Turbo Token to anyone who signs up on our website – supplies are limited, so sign-up soon. Tokens will be released when TurboPlay launches in 2019.
About TurboPlay Corporation
TurboPlay Corporation is a true disruptor in the world of videogame distribution. We are developing a modern videogaming marketplace unlike any other. TurboPlay is a marketplace where ownership of virtual assets, including games and in-game assets, are tracked using blockchain; where uptime is guaranteed by a revolutionary peer-to-peer (P2P) network; where gamers are presented with content based on their interests, not their friends; where developers are treated fairly in terms of both fees and access to gamers; where both cryptocurrencies & traditional credit cards are fully supported. TurboPlay achieves this by being the world's first ultra-modern, fully-scalable, fault tolerant, crypto-currency enabled marketplace.
For further information: please contact:
Lisa Weeks, Chief Marketing Officer
​TurboPlay Corporation
​Email: lisaw@turboplay.com
Source: TurboPlay Corporation
---
Categories: Video Games, Business News, Cryptocurrency
Tags: Blockchain, Cryptocurrency, Distribution, Peer-to-Peer., Steam, Twitch, Twitchcon, Video Games
---