Trinity Security Allies & Church Safety
Protecting Your House of Worship — Church Safety Presentation
Press Release
-
updated: Jun 8, 2017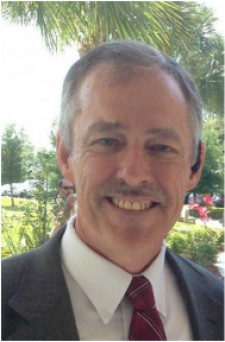 Waynesville, NC, June 8, 2017 (Newswire.com) - Are you prepared for the dangers that your house of worship faces today? Threat profiling – ways to make your church a safer place.
Jim Howard, a 35-year police veteran and principal with Trinity Security Allies, will make a presentation this Saturday, June 10th at Cornerstone Fellowship Church, 224 Barber Hill Drive, Waynesville, NC 28786. Mr. Howard started his law enforcement career in 1975 with the Norfolk Police Department in Norfolk, VA, and has been in law enforcement either sworn or working for the private sector all his adult life. Jim was with the Norfolk Police Department for 26 years, retiring from there as a Sergeant.
How do you determine a threat has walked into your church?
Jim's focus on church safety is that everyone must understand that the church's key role is to enlarge the Kingdom of God. Jim explains how, by using a combination of time-tested, current trend profiling and behavior-patterning analysis staff, volunteers and members will be able to determent if a person needs help or is a threat to the church. Jim teaches churches to be prepared in today's uncertain times for every dangerous situation that may come into their church, business, their home and their everyday life.
After becoming the safety team coordinator for Generations Christian Church, Jim started offering safety training to other churches for no cost throughout the Tampa Bay area. Right now, Jim is still working with over 40 churches in the Tampa Bay area, several in North Carolina and South Carolina. Jim holds monthly meetings where he and the other churches talk about current events that would affect a church's safety and best practices on keeping churches safe.
Jim's training educates church members, staff and volunteers in situational awareness, where they will look for warning sign, or red flags. He trains them to recognize the danger signs of a disruptive attendee, domestic violence or the possibility of an active shooter, and to alert others that may be able to stop something before it happens. Jim works through ways on how to prepare for those types of situation, to be able to slow down the threat until help can arrive. This threat profiling training is valuable for their staff, volunteers and members of the church and gives them the tools to see a threat before it turns dangerous, and ways to survive during the incident at the church, work, home or at play.
"Our church brought Jim in to educate our church staff, and we learned so much more that 6 weeks later, we opened our facility to the community with Jim as the main presenter. There is so much value in raising awareness about an everyday threat facing our churches," states Ed Klaameyer, former congregational president of Holy Trinity Lutheran Church, Lutz, FL.
For more information:
Mitch Smithies: (727) 677-0454 / msmithies44@gmail.com
Jim Howard: (727) 534-6047 / jim@trinitysecurityallies.com
Event: Saturday, June 10th, 9 a.m. to 12 noon
Protecting Your House of Worship
            Cornerstone Fellowship Church
            224 Barber Hill Drive
            Waynesville, NC 28786
*FREE EVENT – Donation appreciated.
Source: MyNetworkOne on Behalf of Trinity Security Allies
Share:
---
Categories: Security Services and Solutions, Community News, Public Safety, Criminal Behavior
Tags: Church, Church Safety, Cornerstone Fellowship Church, Criminal Behavior, Faith, Jim Howard, Public Safety, Safety, Security, Trinity Security Allies, Worship
---