Tre Lovell Has Been Recognized as One of the Top in His Industry by the Expert Network©
The Expert Network© celebrates its newest member, Attorney Tre Lovell
Press Release
-
updated: Jul 18, 2017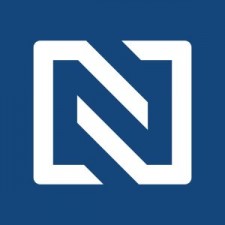 Los Angeles, CA, July 18, 2017 (Newswire.com) - Tre Lovell, Senior Attorney and Owner of The Lovell Firm, P.C., has joined The Expert Network©, an invitation-only service for distinguished professionals. Mr. Lovell has been chosen as a Distinguished Lawyer™ based on peer reviews and ratings, dozens of recognitions, and accomplishments achieved throughout his career.
Mr. Lovell outshines others in his field due to his extensive educational background, career longevity, and numerous awards and recognitions. He earned his Juris Doctor from McGeorge School of Law in Sacramento, California after receiving his Bachelor of Arts degree from Pomona College. Over the course of his career, Mr. Lovell's industry-leading client representation has earned him recognition by numerous organizations within both the legal and business communities, including The National Law Journal's Top 50 Litigation Trailblazers, The Los Angeles Business Journal's Lawyer of the Year Finalist, 2016, and positions on numerous prestigious legal organizations' lists for Top 100 and Top 1% of attorneys nationwide.
With over 25 years dedicated to law, Mr. Lovell brings a wealth of knowledge to his industry, and in particular to his areas of specialization, business, entertainment, intellectual property, and employment law. When asked why he decided to pursue a career in law, Mr. Lovell said: "To be quite honest I ended up going to law school because I wasn't sure what I wanted to do. My father was an attorney, and I knew I didn't want to be a doctor or go to business school. I figured if I went to law school, it would be a good foundation for whatever I ultimately wanted to do. But when I got there, I ended up enjoying the law. I started out working with a big firm for about six years before going out on my own. After starting my own practice and having the ability to take the types of cases I wanted, that's when I fell in love with the law."
As a thought-leader in his industry, it is extremely important for Mr. Lovell to stay up to date on prevailing trends that might affect his practice. In particular, he noted that the law has not yet caught up with the speed of information dissemination afforded by the internet, greatly complicating internet defamation cases:
"Years ago, if defamation occurred in a news publication or on television, it would be isolated to that particular publication/medium where you could pinpoint the time frame and identify the appropriate perpetrator. Now, because of the internet, by the time you get around to actually challenging the speech, it has already traveled around the world to thousands of different sites, so it's very hard to find a timely way to legally protect yourself.
"In addition, because of Congressional immunity for sites that host third-party content and the United States' Supreme Court's protection of anonymous speech, oftentimes you can't even identify who's responsible for the defamatory remarks without filing a lawsuit and a subpoena to the involved websites. Too many people are suffering from this type of unbridled, ferocious, and brazen action, and both state and federal law are far behind in protecting innocent victims. As a result, I think this is going be a very important area of the law to attack and change."
For more information, visit Mr. Lovell's profile on the Expert Network© here: https://expertnetwork.co/members/tre-lovell/2cf737b31dead548
###
The Expert Network© has written this news release with approval and/or contributions from Tre Lovell. The Expert Network© is an invitation-only reputation management service that is dedicated to helping professionals stand out, network, and gain a competitive edge. The Expert Network selects a limited number of professionals based on their individual recognitions and history of personal excellence.
Source: The Expert Network©
Share:
---
Categories: Intellectual Property Law, Entertainment Law, Law
Tags: Attorney, California, Distinguished Lawyer, Professional Excellence, The Expert Network, Tre Lovell
---