Training and Communications Consulting Company, SGEi, Partners With Learning Experiences by Design (LXbD)
Press Release
•
updated: Oct 14, 2020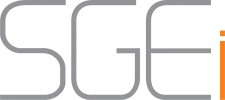 LAS VEGAS, October 14, 2020 (Newswire.com) - ​SGEi has partnered with LXbD and its thought leaders to provide new training opportunities to share their ideas and messages via learning experiences (LXs). This partnership allows thought leaders to bring their learning experiences to life with SGEi's talented group of instructional designers, copy editors, and graphic designers.
"For over 20 years, SGEi's team of content development specialists have been designing effective, interactive, and engaging learning experiences that provide memorable and motivating experiences to participants. We also focus on developing stimulation materials before a participant starts their training and post-training socialization tools that reinforce their learning," explains Dana Kuykendall, SGEi's executive vice president of operations.
LXbD is partnering with thought leaders to share their insights and expertise to produce live learning experiences for frontline employees and leaders. While organizations invest heavily in their senior managers' and executives' skills, there is often a gap in frontline leaders' and high performers' development. LXbD offers learning experiences to companies in a classroom or virtually in the format, style, and cost they want and need.
LXbD provides the most relevant and needed live learning experiences to organizations with limited or no learning resources. It has also taken over an organization's learning department role in determining what learning experiences are most needed to achieve the goals, results, and required talent development. "In today's world, it is not economical to have a high-priced internal training team that has a lot of down-time or takes a long time to produce content. And companies do not want to be tied to expensive long-term contracts with external vendors with things changing all the time. LXbD is the answer to these economic realities," says Shane Green, founder of LXbD and SGEi.
About SGEi: SGEi is a consulting and training company that specializes in changing the mindsets and elevating the habits of frontline staff, supervisors, and managers across multiple industries. Founded by the world-renowned speaker, author of Culture Hacker, and host of Travel Channel's Resort Rescue, Shane Green, SGEi has established itself as an international leader in service, sales, and leadership training and communications. SGEi partners with brands in the hospitality, automotive, sports, entertainment, retail, healthcare, financial services, and airline industries, designing and delivering learning experiences for classroom and online platforms. Contact us at connect@SGEinternational.com.
About LXbD: LXbD provides live learning experiences on a variety of skills, ideas, and topics. Clients will be able to choose from an extensive marketplace of live learning experiences and trainers from around the world. LXbD utilizes its vast network of thought leaders to develop it at no cost. LXbD also offers facilitators and trainers, certified to deliver either an instructor-led LX or your own orientation, leadership development, or other in-house programs.
Source: SGEi