Toro Management LLC DBA SYLK Proudly Announces the Launch of S.(H.E.) - an Educational Blog Series on Intimacy, Health and Wellness
The first blog post is titled 'As Prices Increase for Drugs to Treat Painful Sex, Women Turn to Over-The-Counter Lubricants'
Press Release
-
updated: Jun 12, 2018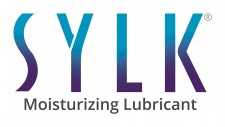 PHOENIX, June 12, 2018 (Newswire.com) - Toro Management LLC DBA SYLK has launched S.(H.E.) - an educational blog series on intimacy, health and wellness. The first blog post of the series, "As Prices Increase for Drugs to Treat Painful Sex, Women Turn to Over-The-Counter Lubricants," was published on our website at https://sylkusa.com/blog/ on June 11, 2018, and references a recent New York Times article "Prices Keep Rising for Drugs Treating Painful Sex in Women" by Katie Thomas. The blog discusses the ever-rising drug prices for estradiol, which supplements estrogen in the body to reduce symptoms of menopause including vaginal dryness, hot flashes, etc., and that women are turning to more cost-effective solutions for added ease and comfort during intimate sexual activity.
Dr. Michael Krychman, chief medical advisor for SYLK, comments, "It is very evident that minimally absorbed local vaginal estrogen products for the treatment of moderate to severe dyspareunia, a symptom of VVA due to menopause, are often very expensive and out of financial reach for many women, especially those in significant need of the products. Vaginal lubricants and moisturizers often offer a cheap, effective and safe alternative and, in many clinical situations, remain the mainstay of treatment choices. SYLK remains a cost-effective, non-hormonal safe and effective choice to painful intercourse."
Mariessa Mahfouz, co-owner of SYLK, adds, "While lubricants are not a treatment for symptoms of menopause or low estrogen in women, we have found many customers who have experienced dyspareunia find that using SYLK has provided ease and comfort during intimate activity. SYLK is FDA 510(k) Cleared, pH balanced and designed to mimic the body's natural lubrication, and our customers experiencing vaginal dryness benefit from and greatly appreciate the lubrication supplementation that SYLK provides. SYLK has always been dedicated to providing our customers with the highest-quality personal lubricant and I am so excited that we can also provide a place for patients to learn more and relate through our new blog series S.(H.E.)."
About Toro Management LLC DBA SYLK®:
Toro Management LLC DBA SYLK ("The Company") is the exclusive manufacturer and distributor of SYLK Moisturizing Personal Lubricant in the United States and its other territories. "The Company" owns the exclusive distribution rights in the United States, Canada, Mexico, Brazil, Taiwan and China for SYLK. SYLK is the premium water-based moisturizing personal lubricant that has been sold in Australia and New Zealand since the 1980s and sold in the United Kingdom since the 1990s. In the United States, SYLK is FDA 510(k) Cleared as a Class II Medical Device. Toro Management LLC DBA SYLK is committed to bringing SYLK to mass market here in the United States and its other select territories.
For more information on SYLK, please visit www.sylkusa.com or email info@sylkusa.com.
Source: Toro Management LLC DBA SYLK
Share:
---
Categories: Healthcare, Beauty and Personal Care
Tags: active and healthy living, education, healthcare, lubricant, Menopause, moisturizing lubricant, sexual medicine, SYLK, wellness, women's health
---