Toro Management LLC DBA SYLK is Proud to Announce That William Alonzo Shell II Has Joined the Company as Director of Business Development and Sales in the Medical and Healthcare Space
Press Release
-
updated: Apr 25, 2019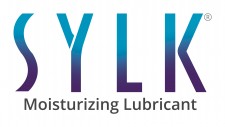 PHOENIX, April 25, 2019 (Newswire.com) - Toro Management LLC DBA SYLK is very proud to announce that William Alonzo Shell II has joined the Company as director of business development and sales with a focus on the medical and healthcare space for SYLK.
Mr. Shell has worked with several companies in the pharmaceutical space including Eli Lilly's Women's Health and Diabetes divisions, Bristol-Myers Squibb Pharmaceuticals, Schering Pharmaceuticals and Boston Scientific. Mr. Shell's vast experience is invaluable to the organizational growth plan for Toro Management LLC DBA SYLK, particularly in the healthcare space. Mr. Shell will focus on product distribution in the OBGYN sector, along with hospitals, healthcare clinics and pharmacies. William Shell will also utilize his leadership and organizational skills in ancillary business development outside of the medical space including big-box retailers, sales force teams and other strategic partnerships in the health and wellness category.
Mariessa Mahfouz, co-owner of SYLK, states, "We could not be more excited and honored to have William join our company and lead our medical sales and distribution division. His 20-plus-year background in the pharmaceutical and healthcare space brings invaluable skills to our team that will grow SYLK's presence and sales in the medical community and in the health and wellness space. On top of that, William's overwhelming passion to improve peoples' lives makes him a perfect fit for our team."
William Alonzo Shell II states, "I am thrilled to have the opportunity to lead business development in the medical and healthcare space with the Toro Management LLC DBA SYLK team. Now more than ever, I have seen firsthand how the healthcare space is in need of the highest-quality and most-premium products that can positively impact people from all walks of life. SYLK's flagship personal lubricant is just that. I am equally excited to be part of SYLK's newly announced product-line expansion and lifestyle brands which utilize the Company's proprietary and exclusive kiwi vine extract. This new initiative will add many more product options to our current and future customers."
About Toro Management LLC DBA SYLK®:
Toro Management LLC DBA SYLK ("The Company") is the exclusive manufacturer and distributor of SYLK Moisturizing Personal Lubricant in the United States and its other territories. "The Company" owns the exclusive distribution rights in the United States, Canada, Mexico, Brazil, Taiwan and China for SYLK and the proprietary New Zealand kiwi vine extract. SYLK is the premium water-based moisturizing personal lubricant that has been sold in Australia and New Zealand since the 1980s and sold in the United Kingdom since the 1990s. In the United States, SYLK Moisturizing Personal Lubricant is FDA 510(k) Cleared as a Class II Medical Device. The Company is committed to expanding its product line utilizing its exclusive ingredient to provide consumers with high-quality, premium products for their personal care needs.
For more information on SYLK, please visit www.sylkusa.com or email info@sylkusa.com.
Source: Toro Management LLC DBA SYLK
Share:
---
Tags: active and healthy living, Health and wellness, Healthcare, lubricant, personal care
---