Tools4ever's Information Security Systems Achieve ISO 27001 Certification
Press Release
•
updated: Mar 12, 2020
ISO 27001 is the worldwide standard for the highest degree of information security products available.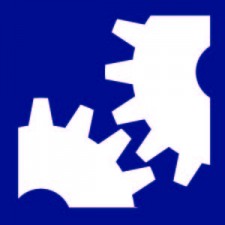 SEATTLE, March 12, 2020 (Newswire.com) - Tools4ever, one of the world's largest providers of identity governance and administration solutions and services, is proud to announce that it has been certified for the ISO 27001 standard. This certification is issued by Brand Compliance, a leader in the field of audits and certifications. The ISO 27001 standard certification guarantees to Tools4ever's customers and partners that the information security within its products are at the highest possible standards.
ISO 27001 is the worldwide standard signifying the highest degree of information security products available. The standard specifies requirements for establishing, implementing, executing, checking, assessing, maintaining, and improving a documented Information Security Management System (ISMS).
ISO 27001 certification requires extensive auditing to prove that a management system allows an organization to:
Systematically examine information security risks while taking account of threats, vulnerabilities, and impacts of potential threats;
Design and implement a coherent and comprehensive suite of information security controls and/or other forms of risk treatment (e.g. risk avoidance, risk transfer) to address risks deemed unacceptable;
Adopt an overarching management process to ensure that the information security controls continue to meet information security needs on an ongoing basis.
As ISO 27001 covers more than just IT processes, the ISMS under consideration must meet the above criteria when it comes to specified business units or the organization as a whole. Tools4ever's certification demonstrates further that its solutions and consultancy expertise extend beyond isolated point solutions to cover identity management across entire operations.
Farid Ouachour, security and consultancy manager at Tools4ever, said: "As a software company, we have always been actively involved in information security and have continuously improved our products in this area. Through certification, we have demonstrably put our information security processes in order; both our technical solutions and overall governance have been tested and confirmed by Brand Compliance. Our customers and partners can trust that they work with a professional organization that takes information security seriously."
In addition to efforts such as a biannual Deloitte scan, Tools4ever's ISO 27001 certification is one more step the organization has gone through to verify the integrity of its solutions' security.
"Continued certifications and testing give our customers and partners even more peace of mind when it comes to their information security," said Tom Mowatt, managing director of Tools4ever.
About Tools4ever
Tools4ever is one of the largest vendors in identity governance and administration (also known as identity and access management) with more than 10 million managed user accounts installed in organizations from various sectors ranging in size from 300 to more than 200,000 user accounts.
Since 1999, Tools4ever has developed and delivered several software solutions and consultancy services, such as user provisioning, downstream provisioning, workflow management, employee self-service and access governance (RBAC). In the area of password management, Tools4ever offers single sign-on and self-service password reset, among other solutions. Visit https://www.tools4ever.com/.
Source: Tools4ever