Tools4ever Rolls Out HelloID Dashboard Redesign
Press Release
•
updated: Dec 18, 2020
On January 4th, Tools4ever will be automatically rolling out a dashboard redesign for HelloID, its leading cloud identity management and provisioning solution.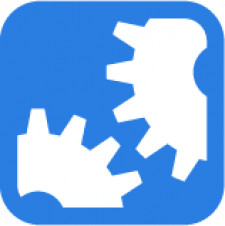 SEATTLE, December 18, 2020 (Newswire.com) - Tools4ever is excited to announce that HelloID's dashboard will be receiving a redesign in early 2021! The redesign, which will automatically be launched on Jan. 4 at midnight PST, incorporates feedback regarding mobile use as well as some more modern style and layout elements.
While HelloID receives updates and added functionality every month, this is one of our first major design rollouts that all end users will interact with and benefit from. Some of the redesign's major elements include:
Sleeker Layout and Interface: Navigation elements have been moved from the top of the dashboard to a sidebar with dropdown capability. Other functionality, such as credential resets for individual resources, have been given a cleaner interface for end-users.

Categories replaces "Favorites": End users will now be able to separate applications and resources by adding distinct categories rather than one, general grouping under "Favorites". This change is to support the use and personal preferences of each end-user.

Custom CSS: HelloID will now allow broader use of custom Cascading Style Sheets so that the dashboard's default style may be adjusted further. If you are already using CSS within HelloID, this redesign will require it to be revised.
Important to note is that the following apps will remain unaffected by the redesign's rollout:
HelloID Authenticator

HelloID for Android

Single-User app for iOS
(Multi-User app for iOS will be affected, but the changes will automatically be included in the rollout)
HelloID's redesigned dashboard will be automatically implemented with next month's release, so no manual adjustments are required of admins or end users. Please refer to our "HelloID Dashboard Redesign for End Users" pdf for more information:
https://www.tools4ever.com/wp-content/uploads/2020/12/HelloID-dashboard-redesign.pdf
About Tools4ever
Tools4ever is one of the largest vendors in Identity Governance & Administration (also known as Identity & Access Management) with more than 10 million managed user accounts installed in organizations from various sectors ranging in size from 50 to over 200,000 user accounts.
Since 1999, Tools4ever has developed and delivered several software solutions and consultancy services such as User Provisioning, Downstream Provisioning, Workflow Management, Employee Self-Service and Access Governance (RBAC). In the area of Password Management, Tools4ever offers Single Sign-On and Self-Service Password Reset among other solutions.
Visit tools4ever.com for more information.
Source: Tools4ever