Tools4ever Announces Partnership With Education Technology Leader, Instructure
Press Release
•
updated: May 5, 2020
The developers of HelloID and Canvas are building on past integration success to formalize a partnership.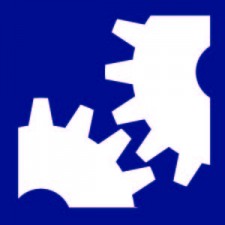 SEATTLE, May 5, 2020 (Newswire.com) - Tools4ever, a leading provider of identity and access management solutions in education, is proud to announce a partnership with Instructure, an education technology provider. Tools4ever has offered customers an integration between Tools4ever's cloud-based single sign-on (SSO) solution, HelloID, and Instructure's web-based learning management platform, Canvas. Tools4ever and Instructure are now officially formalizing the partnership.
Both Canvas and HelloID are deployed in the cloud, offering joint customers a streamlined user experience with instant and secure access. By using HelloID's SSO dashboard, students can easily access all of their resources, including Canvas, within one centralized location. HelloID was created to simplify any district's access and approval processes and offers a large selection of features, including "Service Automation" (self-service), SSO, access management, account provisioning, and other solutions.
"We are excited to officially announce our new partnership with Instructure," said Tom Mowatt, managing director of Tools4ever. "For a while now, we have integrated our solutions identity management solutions with their learning management system, Canvas, and we are pleased to formalize this collaboration."
Instructure provides a learning management platform, Canvas, that makes teaching and learning easier. Canvas helps teachers personalize learning for students in an effective and scalable way.
About Tools4ever
Tools4ever is one of the world's largest providers of identity governance and administration, with more than 10 million managed user accounts installed in organizations from various sectors and ranging in size from 300 to more than 200,000 user accounts.
Since 1999, Tools4ever has developed and delivered several software solutions and consultancy services, such as Identity and Access Management (IAM), user and downstream provisioning, workflow management, employee self-service, and access governance (RBAC). In the area of password management, Tools4ever offers single sign-on (SSO) and self-service password reset, among other solutions. For more information about Tools4ever, visit: https://www.tools4ever.com. ​
Source: Tools4ever