Three Different Countries, Many Similar Problems, and American Financial Benefits Center Wonders if There's a Similar Root to the Issue
Press Release
-
updated: Oct 10, 2018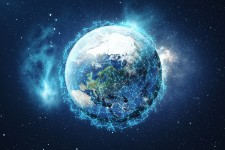 EMERYVILLE, Calif., October 10, 2018 (Newswire.com) - Being a young person starting out in America isn't easy unless there's a rich family there to help out. Housing costs are incredibly high and wages don't match what it takes to afford mortgages and higher education, especially not early on, which is resulting in many young people delaying what are considered traditional norms, like getting married, buying a house and starting a family. American Financial Benefits Center (AFBC), a document preparation service company that has helped many borrowers apply for federal repayment plans, has seen much of the struggles that young Americans are currently faced with. These kinds of struggles may lead to another economic downturn if reforms are not soon made.  
"Out-of-control student loan debt is delaying people's eagerness and chances to work towards completing common milestones like buying their first home," said Sara Molina, manager at ABFC. America isn't the only one facing issues with potential economic crashes. China and Japan are having similar issues, with stagnating wages and delayed economic and societal growth while trying to sustain an aging population. Countries that many think of as economically strong are declining in more ways than one, but despite government efforts to stem the issue, it doesn't appear to currently be working. Many young people speak up on social networking platforms about what they feel is keeping them down, Americans with stagnant wages and student loan debt, and Chinese and Japanese millennials with extreme working hours on top of little to no wage increases. But the respective governments seem to have other areas of focus in mind.
For American student loan borrowers who have needed more recent assistance, companies like AFBC have been able to help with the application process for federal repayment programs that have potentially lowered monthly payments based on income and family size, and gotten them on track for student loan forgiveness after 20-25 years of being in the program. Further work will have to be done to help heal a hurting nation, but there is no such thing as an easy, overnight solution to a decade-old problem. "We believe student loan repayment shouldn't be a burden, and that's why we strive to help our clients as best as possible and remain as a student loan repayment advocate," said Molina.
About American Financial Benefits Center
American Financial Benefits Center is a document preparation company that helps clients apply for federal student loan repayment plans that fit their personal financial and student loan situation. Through its strict customer service guidelines, the company strives for the highest levels of honesty and integrity.
Each AFBC telephone representative has received the Certified Student Loan Professional certification through the International Association of Professional Debt Arbitrators (IAPDA).
American Financial Benefits Center Newsroom
Contact
To learn more about American Financial Benefits Center, please contact:
American Financial Benefits Center
1900 Powell Street #600
Emeryville, CA 94608
1-800-488-1490
info@afbcenter.com
Source: American Financial Benefits Center
---
Categories: Financial News, Financing and Student Loans
Tags: income-driven repayment, student debt, student loan repayment, student loans
---