Thought Leader and Culture Hacker Shane Green Introduces Learning Experiences by Design (LXbD)
Press Release
•
updated: Sep 8, 2020
Thought leader and culture hacker Shane Green introduces Learning Experiences by Design (LXbD)—a partnership that will elevate individual, leadership, and organizational performance.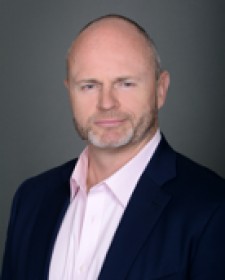 LAS VEGAS, September 8, 2020 (Newswire.com) - Shane Green introduces LXbD, a business that is redefining the instructor-led training model by offering the best learning experiences (LXs) and trainers on-demand and in the format, style, and cost you want and need.
"It is our goal to deliver instructor-led learning experiences, virtually or in-person, to elevate the performance of your people, managers, and organization. We are really excited to be able to offer learning experiences from some of the most well-known and inspiring global thought leaders, normally only available to executives, to your front-line leaders and teams at a price and in a format that works for you," explains Shane Green, the founder of LXbD.
Learning Experiences by Design provides live learning experiences on a variety of skills, ideas, or topics. Clients will be able to choose from an extensive marketplace of live learning experiences and trainers from around the world. If you cannot find the LX you need, LXbD will utilize its vast network of thought leaders to develop it at no cost to you. LXbD also offers facilitators and trainers, certified by world-renowned speaker and trainer Shane Green, to deliver either an instructor-led LX or your own orientation, leadership development, or other in-house programs.
Shane and his team have a successful history of designing and delivering enterprise-wide instructor-led training around the world across multiple industries. His training academy and certification process are recognized within the training world as best-in-class, providing clients with the confidence and comfort that their LXs are in great hands. Green described, "Our trainers and facilitators are carefully selected from all over the world to offer a diverse yet inspiring team to lead your learning experience."
LXbD can also design learning strategies for organizations to ensure their training investments are aligned with the goals of the business to deliver the necessary results. "We see so many training programs and events designed and delivered poorly and unable to add real value to the business," Shane asserted. Yet LXbD emphasizes building a learning culture where employees and managers want to learn and are motivated to elevate their performance.
About Shane Green: World-renowned keynote speaker, author of Culture Hacker, and television personality, Shane Green, is a business consultant who works with global Fortune 500 leaders on customer experience and organizational culture. Shane draws upon his foundation at The Ritz-Carlton Hotel Company and works in multiple industries to transform employee mindsets, habits, and skills to improve customer experiences and interactions.
Contact Information www.lxbydesign.com, Contact us at connect@LXbyDesign.com.
Source: LXbD