Thomas V. Girardi​​​ Has Been Recognized Among the Top in His Industry by the Expert Network©
The Expert Network celebrates its newest member, Attorney Thomas V. Girardi
Press Release
-
updated: Oct 4, 2016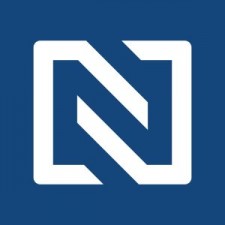 Los Angeles, CA, August 10, 2016 (Newswire.com) - Thomas V. Girardi​, Founding Partner, Girardi & Keese, has joined The Expert Network, an invitation only service for distinguished professionals. Mr. Girardi​​​​​​​​​​​​​​​​​​​​​​​​​​​​​​​​​​​​​​​ has been chosen as a Distinguished Lawyer​™ based on peer reviews and ratings, dozens of recognitions, and accomplishments achieved throughout his career.
Mr. Girardi​​​​​​​​​​​​​​​​​​​​​​​​​​​​​​​​​​​​​​ outshines others in his field due to his extensive educational background, numerous awards and recognitions, and career longevity. He received his Bachelor of Arts from Loyola Marymount University in 1961, his Juris Doctor from Loyola Law School in 1964, and his LL.M. from New York University School of Law. Among many other honors he has been inducted into the Trial Lawyer Hall of Fame by the California State Bar, and has received an invitation to assume the role of President of the prestigious International Academy of Trial Lawyers, an invitation-only worldwide organization, limited to 500 trial lawyers. Mr. Girardi is also the first trial lawyer to be appointed to the California Judicial Council, the policymaking body of the state courts.
With 50 years dedicated to law, Mr. Girardi​​​​​​​​​​​​​​​​​​​​​​​​​​​​​​ brings a wealth of knowledge to his industry, and in particular to his areas of specialization, Wrongful Death cases, Commercial Litigation, Products Liability, Bad Faith Insurance cases, and Toxic Torts. When asked why he decided to pursue a career in law, Mr. Girardi​​​​​​​​​​​​​​​​​ said:
"I was prompted to practice law because of Perry Mason. I would watch it at seven o'clock every Saturday. He was such a gentleman, he never raised his voice and he was the perfect lawyer."
What sets Mr. Girardi apart from many of his peers is his proficiency with high-profile complex cases against large companies such as Pacific, Gas & Electric Co. (PG&E) and Los Angeles County Metropolitan Transportation Authority. Most notably, he worked on the Hinkley, California toxic tort case against PG&E made famous by the film Erin Brockovich.
As a thought-leader in his field, Mr. Girardi is committed to sharing the benefit of his decades of experience with the next generation of lawyers. Beyond his private practice, he regularly gives seminars to prominent trial law organizations all over the country, while he also serves as an adjunct professor at his alma mater, Loyola Law School. In his capacity as a mentor, Mr. Girardi maintains a firm belief that experienced attorneys have a responsibility to educate law students and recent graduates of law school alike. He noted:
"I think that good lawyers who have had success can reflect that success to younger lawyers to inspire them to do well. I have been very pleased with the reaction that we have received from young lawyers who have attended our seminars. I think it's the duty of lawyers who have done well to try to give back."
Mr. Girardi​​​​ is a Past President of the American Board of Trial Advocates, and a member of the Inner Circle of Advocates, the American Board of Professional Liability Lawyers, the International Society of Barristers, the Consumer Attorneys Association of Los Angeles, and the Consumer Attorneys of California, among many other organizations.
For more information, visit Mr. Girardi​​​'s​​​​​​​​​​​​​​​​​​​​​​​​​​​​​​ profile on the Expert Network here: http://expertnetwork.co/members/thomas-v-girardi/3ea4f38734332497​
###
The Expert Network has written this news release with approval and/or contributions from Thomas V. Girardi​​​. The Expert Network is an invitation-only reputation management service that is dedicated to helping professionals stand out, network, and gain a competitive edge. The Expert Network selects a limited number of professionals based on their individual recognitions and history of personal excellence.
Source: The Expert Network
Share:
---
Categories: Commercial Law, Law
Tags: Attorney, California, Distinguished Lawyer, Professional Excellence, The Expert Network, Thomas V. Girardi
---