Thomas M. Dunlap Has Been Recognized Among the Top in His Industry by the Expert Network©
The Expert Network celebrates its newest member, Attorney Thomas M. Dunlap
Press Release
-
updated: Mar 14, 2016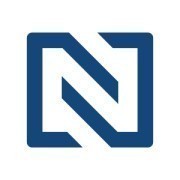 Washington, DC, March 14, 2016 (Newswire.com) - ​Thomas M. Dunlap, Partner, Dunlap, Bennett & Ludwig, has joined The Expert Network, an invitation only service for distinguished professionals. Mr. Dunlap has been chosen as a Distinguished Lawyer™ based on peer reviews and ratings, dozens of recognitions, and accomplishments achieved throughout his career.
Mr. Dunlap outshines others in his field due to his extensive educational background, career longevity, and numerous awards and recognitions. He received his law degree from Washington & Lee University School of Law. He also holds a Master of Science in Biotechnology and a Master of Business Administration from the University of Maryland (magna cum laude), and a Bachelor of Arts in English and Theater from Lafayette College. He was named a NOVA Top 10 Lawyers by Northern Virginia Magazine, one of the Top 100 Power Lawyers in Entertainment by the Hollywood Reporter in 2010, a Rising Star by Virginia Super Lawyer, and a Virginia and Washington DC SuperLawyer each year since 2013. He is Martindale-Hubbell® Peer Rated, and is listed in Who's Who in American Law, and in the Virginia Legal & Business Elite in 2012 through 2014. Dunlap is also former Army officer (Armor) and held a top secret clearance.
With 20 years dedicated to law, Mr. Dunlap brings a wealth of knowledge to his industry, and in particular to his area of specialization, intellectual property law. When asked why he decided to pursue a career in law, Mr. Dunlap  said:
"I found that planning and assembling the myriad pieces of a case into a single cohesive story and then executing on a carefully laid out plan was thrilling. In the words of John "Hannibal" Smith ("A Team"), 'I love it when a plan comes together.'"
As a thought-leader in his industry, Mr. Dunlap is dedicated to educating others on intellectual property law and other topics, which he does as both a teacher and an author. He has written numerous books, including IP Litigation for the Everyday Lawyer, and Speaking Objections, and he recently finished authoring and teaching the IP Jam Session- Patents, Trademarks, Copyright & Trade Secrets. He has taught many courses for both lawyers and laypersons alike on topics ranging from online defamation, to sports and entertainment law. He noted:
"Regardless of the size, scope or industry of the business, intellectual property is becoming the single largest and most important asset category. This trend has motivated both my firm and myself to seek new and innovative ways to protect, leverage and defend the intellectual property rights of our clients, be they invention, brand or original works."
Mr. Dunlap is a member of the American Bar Association, where he served as Co-Chair Copyright Litigation Committee from 2009 to 2012, and on the Commercial Litigation, Antitrust & Intellectual Property Sections. He is also a member of the Virginia State Bar Association, Business Law & Intellectual Property Law Section, Washington DC Bar, Intellectual Property Section, and the Maryland State Bar Association, where he has served on Committee for the Intellectual Property Law Section since 2006. He served as a panel member for the Attorney's Arbitration Services from 2004 to 2012, and the Standard & Poor's Vista Research – Society for Industry Leaders since 2001.
For more information, visit Mr. Dunlap's profile on the Expert Network here: http://expertnetwork.co/members/thomas-m-dunlap,-jd,-mba,-ms/3f3c421517b83391
###
The Expert Network has written this news release with approval and/or contributions from Thomas M. Dunlap. The Expert Network is an invitation-only reputation management service that is dedicated to helping professionals stand out, network, and gain a competitive edge. The Expert Network selects a limited number of professionals based on their individual recognitions and history of personal excellence.
---
Categories: Intellectual Property Law, Law
Tags: Attorney, Distinguished Lawyer, Professional Excellence, The Expert Network, Thomas M. Dunlap, Virginia, Washington DC
---