The Student Loan Crisis is Crippling Borrowers and the National Economy, Says American Financial Benefits Center
Press Release
•
updated: Nov 20, 2018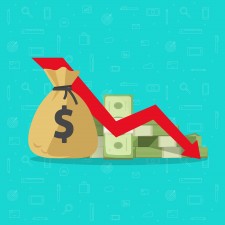 EMERYVILLE, Calif., November 20, 2018 (Newswire.com) - Student loan debt is crippling not only 44 million Americans, but the economy as well. The total balance owed for student loans has reached a mind-boggling $1.5 trillion, making it the second-largest consumer debt after mortgages. The average borrower leaves college with an average of $37,172 in debt, often with no idea if their future job prospects will even allow them the ability to pay off their debt. When a degree is becoming increasingly necessary to achieve a decent standard of living in the U.S., but the cost of a degree only hampers a borrower's upward mobility, where does that leave borrowers — or the economy they're unable to participate in? American Financial Benefits Center (AFBC), a document preparation company, assists its clients in applying for income-driven repayment plans (IDRs) which may be able to lower their monthly student loan payments.
"Student loan borrowers are spending hundreds of dollars a month on their loan repayments," said Sara Molina, manager at AFBC. "If you're a recent graduate in a low-wage job, that doesn't leave much money for basic necessities, much less consumer purchases."
This isn't just a problem that affects borrowers. It's a problem that affects the whole nation.

Sara Molina, Manager at AFBC
It's simple economics that the better a person's standard of living, the more money is put back into the system. More money into the economy means more money a country has to run. When people are unable to afford houses, cars, consumer goods or services, the economy invariably suffers as a result. In addition to the unknown job prospects graduates face, they must also deal with paying off their student loans with post-taxed wages — yet another financial hit that adds to the overall burden.
What happens when student loan borrowers are at the age of retirement? Most of them are unable to save enough to retire comfortably and if they were never able to purchase a home or other large asset, they'll have nothing they can sell off, nothing to downsize from, as a financial safety net. With the inability to save for retirement also comes the very real scenario of a widespread retirement crisis, where older people will need to become more reliant on the social safety net in order to survive; yet another cost being pulled from the economy versus being put back in.
"Student loan borrowers are very aware how their debt impacts their economic spending power, but it's important for everyone to realize the wide-range economic impact," said Molina. "This isn't just a problem that affects borrowers. It's a problem that affects the whole nation."
About American Financial Benefits Center
American Financial Benefits Center is a document preparation company that helps clients apply for federal student loan repayment plans that fit their personal financial and student loan situation. Through its strict customer service guidelines, the company strives for the highest levels of honesty and integrity.
Each AFBC telephone representative has received the Certified Student Loan Professional certification through the International Association of Professional Debt Arbitrators (IAPDA).
American Financial Benefits Center Newsroom
Contact
To learn more about American Financial Benefits Center, please contact:
American Financial Benefits Center
1900 Powell Street #600
​Emeryville, CA 94608
1-800-488-1490
​info@afbcenter.com
Source: American Financial Benefits Center
Related Media
Additional Links