The Shadow Crucible on Sale Now
New dark fantasy novel exploring Christianity and the occult
Press Release
-
updated: Apr 25, 2017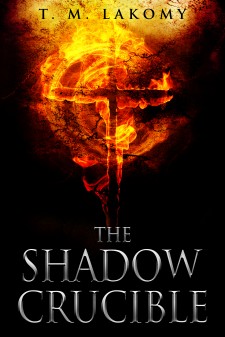 New York, New York, April 25, 2017 (Newswire.com) - SelectBooks, Inc. is pleased to announce the release of The Shadow Crucible (April 2017; $18.95; ISBN: 978-1-59079-414-2) by T. M. Lakomy. The Shadow Crucible is a dark fantasy novel set in medieval England where gods and demons war over mortal souls in a clash between Christianity and paganism. The protagonists of this narrative are the Duchess Estella, who is gifted with the Sight, and Count Mikhail, a dogmatic Templar dedicated to subjugating her kind. The two form an unlikely alliance when the king, corrupted by the malevolent Blind God, begins a systematic genocide of Estella's people.
This unusual contribution to the dark fantasy genre turns a critical eye on various Christian religious traditions. Among the lengthy cast of characters introduced by the author is an array of deities that include a monotheistic god, Lucifer, angels, demons, and various pagan gods. The outlook is a thoughtful one in which the lines between good and evil are blurred and all religions are deemed corrupt.
The Shadow Crucible is a chilling and engrossing epic that examines a wide range of subjects from traditional religions to the occult belief in the mysteries of the threefold death—the ancient ritual of apotheosis, of man becoming god. T. M. Lakomy spins a sinister web in which the struggle for redemption is on the verge of being crushed by the powers of evil. This ambitious work will establish her as a compelling new voice in the world of dark fantasy in the tradition of well-known masters of the genre such as George R. R. Martin and Patrick Rothfuss, famed for his series The Kingkiller Chronicle.
SelectBooks publisher, Kenzi Sugihara, said of Lakomy, "She is an extraordinary talent with an imagination that unfolds with the same magical insight that she attributes to her characters. We are extremely pleased to be working on this project and look forward to a sequel."
Source: SelectBooks, Inc.
---
Categories: Books, Publishing and Printing, Arts and Entertainment
Tags: christianity, dark fantasy, demons, kingkiller, magic, medieval, novel, occult, paganism, rothfuss, templar
---