The Pentagon Force Protection Agency Selects Omni911 - MicroAutomation's JITC Certified NextGen 9-1-1 Solution
Press Release
•
updated: Mar 29, 2021
MicroAutomation, and its partner LBO Technology, have been awarded the contract to design, deploy and sustain the NextGen 9-1-1 solution supporting the Pentagon Force Protection Agency (PFPA).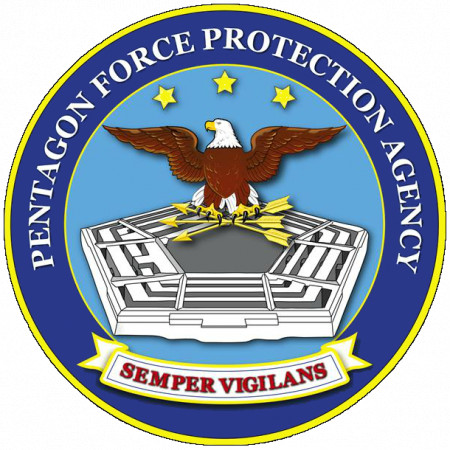 CENTREVILLE, Va., March 26, 2021 (Newswire.com) - MicroAutomation, automation experts in next-generation crucial communications, announced that the company's JITC Certified NextGen 9-1-1 solution has been selected by the PFPA. Awarded to MicroAutomation partner LBO Technology, they will design, deploy and sustain the Omni911 solution supporting the PFPA.
Being part of the DoD, the PFPA is charged with protecting and safeguarding designated personnel, resources and facilities. The PFPA is the premier agency within the DoD relating to force protection best practices by professionalizing, standardizing, and integrating services, processes and systems.
Omni911 is an entirely software-based NG9-1-1 call handling solution, fully compliant with NENA i3 standards, capable of operating in a premise-based or hosted environment. It is built to serve the unique needs of both civilian Public Safety Answering Points (PSAP), DoD's Emergency Communications Centers, and Command and Control requirements. Omni911 can seamlessly support legacy phone switches, current IP-based switches and the new ESInet networked environments. The DoD's JITC program is part of the Defense Information Systems Agency (DISA) and applies the highest level of information assurance (IA), interoperability (IO) and cybersecurity (CS) testing for systems developed to operate within the DoD. MicroAutomation has obtained and maintained JITC certification since 2005.
"After their extensive market research to replace a legacy 911 solution, we are proud that the PFPA selected Omni911. This award, from a prestigious agency, will expand upon MicroAutomation's extensive DoD customer base," said Suresh Gursahaney, MicroAutomation's Founder and CEO. "We look forward to supporting the PFPA's mission-critical protection duties with Omn911 and our ongoing partnership with LBO Technology."
About MicroAutomation
MicroAutomation's team of experts provides next-generation automation and efficiency in crucial communications. Our automated solutions are designed with users in mind by making communication experiences effortless for both our clients and their end customers. MicroAutomation leverages proven technologies and best practices to create and implement reliable and effective emergency response and enterprise contact center solutions for Fortune 500 companies throughout the world for a broad range of industries including: public safety 9-1-1 centers, healthcare, retail, hospitality, utilities, the Department of Defense, and other targeted industries. For more information, please visit www.MicroAutomation.com.
About LBO Technology
LBO Technology brings experience in guiding application development and process improvements across groups and entire enterprises. For almost 10 years, LBO Technology has utilized a wide spectrum of technologies to assist both Federal and commercial organizations with software development projects. LBO Technology's software development teams specialize in all areas of application life cycle and provide vendor-agnostic specialized internet and intranet software application development, client and server systems engineering, and enterprise-class software development. www.LBOTech.com
Source: MicroAutomation