The Future of Prairie Gold: Jack Uldrich Will Address Future Trends in Agriculture
Press Release
•
updated: Dec 1, 2016
Agricultural futurist Jack Uldrich will address the Colorado Wheat Growers Association today in Wiggins, Co.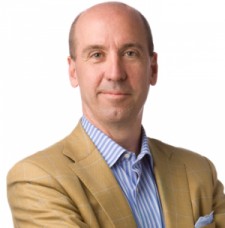 Denver, CO, December 1, 2016 (Newswire.com) - What began as merely a hobby crop in 1777, wheat has now become one of the primary grains grown and used in U.S.
Today, Agricultural Futurist, Jack Uldrich will address the Colorado Wheat Association in Wiggins, Co., and discuss the cutting edge trends in technology that will impact the industry in the coming years.
Big Data, prescriptive planting, precision farming, GMOs, and robotics are just a few of the game-changing trends in the agricultural industry today.

Jack Uldrich, Agricultural Futurist
Uldrich says, "Precision agricultural tools and prescriptive planting methodologies are already quite successful in various places around the world, so as they continue to become more affordable, there's no reason not to apply them to the wheat growing industry in the U.S. as well."
As a futurist, Uldrich encourages his clients to both, ponder and embrace cutting-edge technology, implement the latest global trends and explore innovative ways to run their businesses.
Aquaponic farming, yield mapping software, and unmanned aerial vehicles (UAVs) as just a few of the future trends Uldrich says will be taking agriculture by storm in the next few years. Additionally, he says Big Data, prescriptive planting, precision farming, GMOs, and robotics are also among the game-changing trends in the industry today.
A regular speaker for agriculturally based audiences Uldrich firmly has his finger on the pulse of the rapid shifts affecting the world of agriculture.
His agricultural clients include InfoAg 2016, Bayer CropScience, the Minnesota Dairy Council, Land O'Lakes, Case IH, The Agricultural Adaptation Council of Ontario, and AgGateway, the California Ag Summit, the Canola Council of Canada's Annual Meeting and the Indiana Farm Bureau.
Jack Uldrich is the founder and "Chief Unlearning Officer" of The School of Unlearning — an international consultancy designed to assist organizations to succeed tomorrow by unlearning today. He has served as an advisor to Fortune 1000 companies and has spoken to hundreds of businesses including ABB, Emerson, Blue Cross Blue Shield and Verizon Wireless.
Additional upcoming speaking events for Uldrich include Tech Mahindra in New York City, The Carrier Association in New Orleans and the Rotary Club of Minneapolis.
Parties interested in learning more about Uldrich this event, or his writing or speaking availability are encouraged to visit his website.
Source: Jack Uldrich & The School of Unlearning
Related Media