The Future of Missouri's Education: Achieving the Best Results
Global Futurist Jack Uldrich will deliver a keynote speech on the Future of Education to the Missouri Department of Elementary & Secondary Education on July 30.
Press Release
-
updated: Jul 27, 2017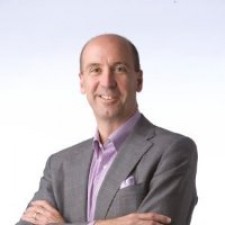 JEFFERSON CITY, Mo., July 27, 2017 (Newswire.com) - When it comes to education, it may seem ironic, but Futurist Jack Uldrich says in order to achieve the best results one of the key factors will be based on the ability of educators and administrators to unlearn.
In 2004 Jack founded The School of Unlearning. He speaks worldwide on a variety of topics including education, agriculture, finance. His work is based on the transformational principles of unlearning — or freeing yourself from obsolete knowledge and assumptions — as a strategy to survive and thrive in an era of unparalleled change. 
He says, "One of the greatest challenges in education is the accelerating rate of change itself, and when it comes to future-proofing the system, the ability to unlearn will be as important as learning."
On July 30 Jack Uldrich will address five to six hundred public school superintendents, and other school officials gathered from around the State of Missouri at their annual meeting in Osage Beach, Missouri.
His keynote, The Future Requires Unlearning, will focus on innovations in K-12 education.
He says, "These days, too often people are wondering: How will the future affect me? The more compelling question is: How will you affect the future?"
One way to affect the future is to prepare yourself for it. Uldrich often quotes Lao Tzu: "To attain knowledge add something every day, to attain wisdom, subtract something every day."
Uldrich says, "Educators are going to need to do a lot of discarding to embrace all the advances that are coming."
In his fascinating, informative and interactive presentation, Jack — hailed by BusinessWeek as "America's Chief Unlearning Officer" — will also explain what technologies will impact their future.
He will delve into how the technologies such as Artificial Intelligence, The Internet of Things and online learning could affect the Missouri public school administrators in the next decade.
Jack is an ongoing contributor on emerging technologies and future trends for publications, including The Wall Street Journal, Forbes, Wired Magazine and BusinessWeek.
Parties interested in learning more about Jack Uldrich, his books, his daily blog, or his speaking availability are encouraged to contact him via his website.
Source: Jack Uldrich & The School of Unlearning
Share:
---
Categories: Celebrities, K through 12, Conventions, Trade Shows, Meetings and Events, Public Education, Educational News
Tags: Education, Future of Education, Grade School, High School, Middle School, Missouri, Unlearning
---