The Future of E-Tail
Global futurist Jack Uldrich will deliver a keynote speech to a multinational e-commerce corporation based in San Jose on May 8.
Press Release
-
updated: May 8, 2017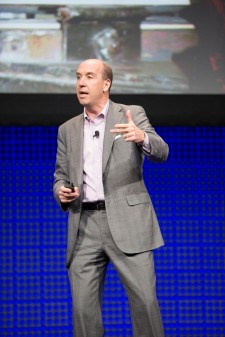 San Jose, CA, May 8, 2017 (Newswire.com) - According to the Huffington Post, "the retail industry as a whole raked in 27 trillion....and the U.S. e-commerce industry grew by a healthy 15.6%, setting a new milestone."
With China leading the way, and the US just behind, the US may want to consider upping their game when it comes to employing the latest technology to help increase their numbers.
Internationally renowned futurist and speaker Jack Uldrich will be speaking on those technologies to a leading e-commerce corporation today in San Jose, CA.
What trends are on the horizon? Uldrich says one of the main things e-tailers will begin to employ is the use of drones.
He says, "In 2016 Pizza Hut made a splash when it announced it had a drone deliver a pizza to the top of Mount Kilimanjaro. Clearly aimed at generating publicity, the stunt drives home a powerful point, global markets once considered unreachable are now within reach."
Other trends Uldrich will touch on include: Artificial intelligence, E-Wallets, Crypto-currency, the Internet of Things, Social Commerce and Smart Buttons among others.
How will traditional retailers keep up? In his article, The Future of Retail is in Your Hands Uldrich says, "By combining advances in camera technology, artificial intelligence, and "sensor fusion," large retailers believe that soon you will be able to just "grab and go." In other words, shortly, you'll be able to walk into a store and grab whatever item or items you need and leave without ever having to stop at the checkout."
Following his talk in San Jose, Uldrich will speak on the future of telecommunications, pharmaceuticals and the energy industry respectively.
For more information on Jack Uldrich's writing or speaking availability please visit his website.
Source: Jack Uldrich & The School of Unlearning
Share:
---
Categories: e-Commerce, Sales and Re-sale, Retail, Retail Technology, Lamps and Lighting
Tags: amazon, E-commerce, e-tail, ebay, online shopping, retail
---