The Fresh Market and Kosher Network International Announce Partnership to Support the Kosher Customer
Press Release
-
updated: Nov 6, 2017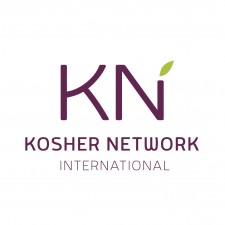 JACKSONVILLE, Fla., November 6, 2017 (Newswire.com) - National retailer The Fresh Market and merchandising insights company Kosher Network International announced a formal partnership aiming to support those consumers keeping the kosher diet. Together they will identify appropriate kosher items to merchandise and analyze stores within The Fresh Market footprint to maximize their kosher selections.
"Modified diets such as kosher, gluten-free and vegan are important areas of focus for The Fresh Market," states Ross Reynolds, Senior Vice President of Merchandising. "Those customers need to be able to find their key ingredients and we want to make sure they can find what they need at our stores."
Kosher food demand has grown exponentially, and the appeal has extended outside of the Jewish religion. "More than half of consumers purchasing kosher certified items are doing so primarily because they believe the products are better quality and safer," says Deborah Shapiro, Vice President of Kosher Network International. "To them, that extra set of eyes during the manufacturing process matters." Kosher symbols are also heavily desired by those on other specialty diets, such as vegan, where kosher symbols easily identify if dairy or meat is present in a product.
According to 2017 research from Kosher Network International, the kosher market has reached 12 million consumers, has a global market value of $24 billion, and remains the most popular product claim on food items — remaining the leader despite dramatic increases in organic and gluten-free labeled merchandise. The relationship between The Fresh Market and Kosher Network International aims to position The Fresh Market as a key player in the kosher industry.
About KNi
Kosher Network International (KNI) – through Jamie Geller Media – is a cross-platform, global network for kosher food, recipes, news and entertainment that influences more than one million kosher consumers every day. KNI's Insights division partners with food manufacturers, brokers, distributors and retailers to drive the sale of kosher food through customized demographic research, planogram creation, merchandising planning, promotional product planning, ad structures, product purchasing plans and proper product allocation maps. KNi dives deep into the needs of the merchandiser and CPG and develops best-in-class, custom go-to-market sales strategies that are guaranteed to attract today's kosher consumer. For more information, please visit www.koshernetwork.com.
About The Fresh Market
Founded in 1982, The Fresh Market, Inc. is a specialty grocery retailer focused on providing fresh, delicious food with friendly service in a warm and inviting atmosphere. From seasonally fresh produce to exceptional quality meat and seafood, signature baked goods and thousands of organic options, The Fresh Market is dedicated to offering its guests the most delicious and inspiring foods available. As a destination for weekly shopping and special occasions, The Fresh Market provides a thoughtful product assortment curated for all tastes and culinary preferences. The company operates 176 stores in 24 states across the U.S. For more information, please visit www.thefreshmarket.com or follow the company on Facebook, Twitter, Instagram and Pinterest.
Media Contact
Deborah Shapiro
deborahshapiro@koshernetwork.com
P: 904-580-7050 Ext.108
Source: Kosher Network International
Share:
---
Categories: Food and Beverage Services, Retail
Tags: consulting, consumer, food, grocery, Kosher, merchandising, retail, specialty diet, vegan
---