The First Complete Life-Cycle Database Management Solution for TimescaleDB
Press Release
•
updated: Apr 16, 2019
Severalnines ClusterControl database automation software expands to include first time support for the time-series database TimescaleDB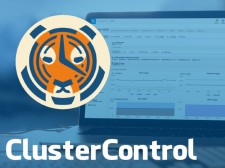 STOCKHOLM, April 16, 2019 (Newswire.com) - ​Severalnines, Europe's leading provider of open source database automation software, announced today an expansion of the databases they support to include TimescaleDB, a revolutionary new time-series that leverages the stability, maturity and power of PostgreSQL.
For ClusterControl, this marks the first time for supporting time-series data; strengthening our mission to provide complete life-cycle support for the best open source databases and expanding our ability to support applications like IoT, Fintech and smart technology.
TimescaleDB can ingest large amounts of data and then measure how it changes over time. This ability is crucial to analyzing any data-intensive, time-series data. In addition, anyone who is familiar with SQL-based databases, such as PostgreSQL, would be able to utilize the TimescaleDB technology.
ClusterControl allows TimescaleDB users the ability to quickly and easily deploy high availability TimescaleDB setups; point-and-click, using the ClusterControl GUI. Out of the box monitoring and performance management features provide deep insights into production database workload and query performance.
ClusterControl automates failover and recovery in replication setups, and makes use of HAProxy to provide a single endpoint for applications, ensuring maximum uptime. In addition, ClusterControl also provides a full suite of backup management features for TimescaleDB including backup verification, data compression & encryption, Point-in-Time Recovery (PITR), retention management and cloud archiving.
Vinay Joosery, Severalnines CEO, had this to say about Timescale; "TimescaleDB is the first time-series database to be compatible with SQL. This allows the user to leverage the power of the technology with the stability and support of an existing open-source community. ClusterControl is a better way to run TimescaleDB because you do not need to cobble together multiple tools to run and manage the database."
Applications for Timescale and ClusterControl
TimescaleDB is perfectly suited to applications who need to track a large amount of incoming data and examine how that data changes over time.
Internet of Things (IoT) - While the array of products that fall in the IoT category are vast, TimescaleDB enables many scenarios to be successful. Timescale allows IoT companies to "go deep" in their analysis of the data hidden inside the usage of these devices, information that can be used to build new products and features.
Systems Monitoring - High-traffic applications require time-series data to be able to analyze and understand usage patterns of their users. TimescaleDB provides the ability to do this at scale, handling and making sense of large amounts of data inputs.
Business Analytics - Analyzing time-series data allows businesses to extract meaningful statistics and other characteristics. This data could include transaction data, trends, or pricing.
FinTech - Time-series financial analysis allows users to better understand the marketplace and improves their ability to generate quality forecasts. Because TimescaleDB is built for volume and speed, FinTech companies can utilize it to "cast a wide net" and process data at an even faster rate than before.
Timescale can be deployed and monitored for free using the ClusterControl Community Edition and all additional features can be tested in a 30-day trial of ClusterControl Enterprise which can be downloaded for free at severalnines.com.
About ClusterControl
ClusterControl is the all-inclusive open source database automation system for users with mixed environments that removes the need for multiple management tools. ClusterControl provides advanced deployment, management, monitoring, and scaling functionality to get your MySQL, MariaDB, MongoDB, PostgreSQL and Timescale databases up-and-running using proven methodologies that you can depend on to work. At the core of ClusterControl is its automation functionality that lets you automate many of the database tasks you have to perform regularly like deploying new databases, adding and scaling new nodes, running backups and upgrades, and more.
About Severalnines
Severalnines provides automation and management software for database clusters. We help companies deploy their databases in any environment, and manage all operational aspects to achieve high-scale availability. Severalnines' products are used by developers and administrators of all skill levels to provide the full 'deploy, manage, monitor, scale' database cycle, thus freeing them from the complexity and learning curves that are typically associated with highly available database clusters. Severalnines is often called the "anti-startup" as it is entirely self-funded by its founders. The company has enabled tens of thousands of deployments to date via its popular product ClusterControl for customers like BT, Orange, Cisco, HP, HP, Paytrail, Ping Identity, and Technicolor. Severalnines is a private company headquartered in Stockholm, Sweden with offices in Singapore, Japan and the United States. To see who is using Severalnines today, visit https://www.severalnines.com/company.
Press Contact
Forrest Lymburner
​VP of Marketing - Severalnines
forrest@severalnines.com
Source: Severalnines
Tags
Additional Links