The 13 Ugly Men Donates $25,000 to St. Joseph's Children's Hospital
The 13 Ugly Men Donates $25,000 to St. Joseph's Children's Hospital From Proceeds Raised at 2015 Annual Halloween Party
Press Release
-
Dec 17, 2015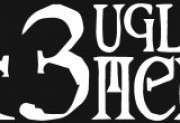 Tampa, Florida, December 17, 2015 (Newswire.com) - ​​​The 13 Ugly Men continue their annual Halloween Party tradition, and this year had the largest turnout yet. This year's party included pumpkin carvings, a saxophonist, two DJ's, a magician, and plenty of VIP tables. However, these annual parties aren't just about having a fun time. Every party thrown by The 13 Ugly Men benefits different charities in the community. The 2015 Halloween party benefited the St. Joseph's Children's Hospital Foundation, which serves roughly 60,000 children every year, and is currently renovating the hospital to meet today's modernized standards, while still functioning and supporting all guests. This year, the 13 Ugly Men's Halloween party made it possible for the St. Joseph's Children's Hospital to receive a donation of $25,000 to be used towards these renovations.
"Our annual Halloween party is the best in Tampa. All of our guests dress up and really get into it, and always have a great time. We had a chance to deliver the $25,000 check in person to St. Joseph's Children's Hospital, as well as tour the facility. The most rewarding part of the entire experience was spending an hour decorating holiday cookies with the children. We know the donation is going to end up doing great things for the children at this hospital, and it is why we put so much effort into throwing such a big event," said 13 Ugly Men President, David Moyer.
ABOUT ST. JOSEPH'S CHILDREN'S HOSPITAL
St. Joseph's Children's Hospital is Tampa's first acute care facility committed exclusively to children. Children have different diseases and symptoms from adults, and this facility is specifically designed to guarantee top notch pediatric care for children with even the most intricate conditions. St. Joseph's Children's Hospital is an all-private room facility that accommodates both children and their parents. With 186 beds, and a medical staff of almost 200 physicians and 80 specialists, St. Joseph's Children's Hospital is the third largest children's hospital in Florida. Learn more about St. Joseph's Children's Hospital by visiting http://www.sjhfoundation.org/about-sj-childrens-hospital.
ABOUT THE 13 UGLY MEN
The 13 Ugly Men first began in the early 1990's as a group of 13 members, and steadily grew to 31 members. Over the years, the Foundation has raised nearly a million dollars for deserving charities in the Tampa Bay area. The 13 Ugly Men's passion lay with charities and organizations that support children's issues, women's issues, crisis intervention, law enforcement, and our service men and women. The 13 Ugly Men operate their Foundation with a 0% administrative overhead, meaning zero of the proceeds from their events go towards paying for operational expenses incurred by the Foundation in the normal course of business. In addition to the annual Halloween party, The 13 Ugly Men host other signature events throughout the year to raise money for charities every year. For more information about The 13 Ugly Men, please visit http://13uglymen.com/.
###
Media Contact
David Moyer, President
13 Ugly Men
P. 813.928.2062
E. dmoyer@smithandassociates.com
Share:
---
Categories: Non Profit, Children's Issues, Fund Raising
Tags: 13 Ugly Men, St. Joseph's Children's Hospital, Tampa Bay Charities
---