Terra Global Launches 'Terra Thrive' E-Commerce Offering
Press Release
•
updated: Oct 24, 2017
Award Winning Portable Power Generation and Survival Solutions Now Available Globally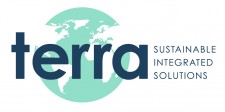 Austin, Texas, October 24, 2017 (Newswire.com) - ​​​​Terra Global Solutions (www.terrags.com), a leading developer and integrator of renewable energy based Transportation, Power Generation, Lighting, Water Purification, Communications and Safety Solutions, today announced the launch of Terra Thrive (https://shopterrathrive.com), the Company's online commerce and retail offering for portable solutions.
Featuring products which enable 24-7 off-grid access to Power, Lighting, Communications, Potable Water, and First-Aid Treatment, Terra Thrive's solutions enable the Company's unique and diverse clientele—from individual adventurists to seasoned security professionals—to complete their objectives using equipment that is adaptive and operational. Each Thrive Solution is targeted to meet and exceed the needs of an individual in some of the world's most challenging terrains and environments.
My objective was to help Terra design a vest which would be useful to both professionals and adventurers operating in extreme environments.

Scott R. Snow, CEO, MCS Universal
Thrive packs and vests are developed in partnership with the Terra Ambassadors—an elite team of world-renowned adventurers, explorers and athletes—who submit them to rigorous, real-time testing all over the world. These specialized solutions range from Mark Fowler's Expeditionary Safari Pack to Tiffany Nardico's Canyoneering Pack to Stephen Hadik's Alpine Hiking Solution, integrating products such as the Company's Suture Solution First-Aid Kit, a 4-Stage Water Filter, a 60W Foldable Solar Blanket and other essential survival gear and equipment.
Commander (Ret.) Scott R. Snow, Navy Fighter Pilot, Afghanistan and Iraq combat veteran—and Terra Ambassador—is the inspiration for Terra's MCS Pilot Survival Vest (http://shopterrathrive.com/thrive-solutions/mcs-universal-pilot-survival-vest/), a lightweight, flexible garment packed with 17 types of vital survival equipment.
"My objective was to help Terra design a vest which would be useful to both professionals and adventurers operating in extreme environments," Commander Snow said. "The MCS Survival Vest is an innovative union of expertise gained from years of military operations, which has been improved, adapted and developed for a new generation of adventures and specialized professionals."
"Together, Terra—and our Terra Ambassadors—are developing equipment and solutions which enable our clients to thrive and achieve," said Tony Saxton, the CEO of Terra Solutions. "Terra Thrive's range of solutions will continue to expand and we look forward to helping clients around the world prepare to take-on and achieve their most challenging objectives."
ABOUT TERRA GLOBAL SOLUTIONS:
Terra Global Solutions is a Sustainable Integrated Solutions Company. Working with a highly selective portfolio of technology innovators, Terra specializes in the procurement and implementation of sustainable Energy Storage/Generation, Transportation, Water Purification, Lighting, Communications and Safety solutions. A significant number of Terra's solutions utilize renewable sources of power. Terra's solutions can be customized to meet the most complex requirements, and scaled to support the largest enterprise and manufacturing operations.
Learn more about Terra's Energy, Transportation, Life, Safety, Security and Expeditionary solutions at: https://www.terrags.com/
Media Contact
LD Snow
210.862.6684​
LSnow@TerraGS.com
Source: Terra Global Solutions