TEN10 Television Announces Successful Round of Financing for Television Fund
TEN10 Television (TEN10 TV), a leading provider of high-end television content, today announced the close out of phase one of the company's television fund, TEN10 Television Fund (1) LLC
Press Release
-
updated: Feb 8, 2017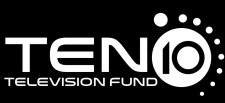 Ft. Worth, Texas, February 8, 2017 (Newswire.com) - TEN10 Television (TEN10 TV), a leading provider of high-end television content, today announced the close out of phase one of the company's television fund, TEN10 Television Fund (1) LLC. The TEN10 financial team reached its goals and closed out the first phase in just six months.
Working closely with EUE/Sokolow Entertainment, an independent television studio founded by producer/director Jeff Cooney and veteran television producer Sam Sokolow, TEN10 TV has funded the development and production of several TV pilots including: a half-hour scripted show, 'Take Back The Block', in partnership with Executive Producer Pitbull and Honey I'm Home Productions, a reality show 'Faith Swap' with Executive Producer Lisa Ling, an untitled half-hour comedy starring Zac Levi in partnership with Middleman Productions and show-runners John Lehr & Nancy Hower and 'Diplomatic Immunity' with celebrated Australian comedy troupe The Peloton, along with several other pilots with recognizable Hollywood show-runners, writers, and A List TV celebrities and entertainers.
Steven Camp, Founder and CEO of TEN10 TV, says details on the next phase of the TEN10 Television Fund and other shows on the slate will be announced soon.  "Our team's performance in phase one marks a solid start to the future of TEN10 Television," said Camp. "Working closely with Sam Sokolow (President EUE/Sokolow Entertainment) and the top agents in Hollywood to package talent into our shows, has been an incredible blessing."
Camp says, "The timing is perfect.  EUE/Sokolow Entertainment has provided TEN10 TV with an incredible opportunity to enter the current platinum age of television.  They have a cutting edge business model, a substantial infrastructure, great A List relationships with talent and show-runners, and the know how to provide our investors with tv content of the highest standards developed at a sensible cost."
Jeff Cooney and Sam Sokolow of EUE/Sokolow Entertainment are currently executive producers on 'GENIUS', a straight-to-series order by Nat Geo that will be produced in partnership with Fox 21 Studios, Imagine Entertainment and OddLot.  The first season of 'GENIUS' is based on Walter Isaacson's best seller 'EINSTEIN' and has Ron Howard directing the first episode, Ken Biller signed on as show-runner, and was advertised in commercials during Superbowl LI.  TEN10 and our investors have built a growing slate of television properties that can be sold and delivered as high quality content similar to 'GENIUS'. 
"We've created an avenue for independent money to play at the highest level of the lucrative global television marketplace, which is something that has rarely, if ever, previously existed. As one of the few truly independent television companies working in the premium television business in Hollywood, we are thrilled to have the productive working relationship that we do with Steven Camp and the team at TEN10 Television," said EUE/Sokolow President Sam Sokolow, from their Beverly Hills office.
"The sky is the limit and we are excited to help TEN10 execute at the highest levels of the television industry," added EUE/Sokolow Creative Director Jeff Cooney from their New York office.
Moving forward, TEN10 Television plans to leverage its financing and independent studio platform to retain large ownership stakes of TV Properties, and capitalize on the major revenue drivers of a television property, which include domestic distribution, foreign distribution, first-run syndication, VOD and downloads, and ancillary revenues.
TEN10's independence and deep industry relationships enhance its ability to sell TV Properties in an open market, free from corporate mandates, and offer premium original content to every network and outlet. TEN10 Television will employ a business model focused on progressive financing of projects to fund deficits and generate profits. The Company and its investors will retain a significant equity portion in each of its respective TV Properties, resulting in a library of powerful television assets that will generate recurring high margin revenue and high margin cash flow generation year over year. 
"We are incredibly passionate about the television show properties on our slate, but managing our investor's investment dollars is our primary focus," stressed Joshua Mills President (TEN10 TV).  "We recognize that a sound investment strategy is key, and we're thrilled about our progress to date.  We have proven that this is an 'alternative investment' opportunity investors are going to get excited about."
ABOUT TEN10
TEN10 Television was founded by Steven Camp, Joshua Mills and Joseph Pizzarelli, for the sole purpose of raising capital, and then allocating that funding into the development, packaging and production of television show properties to be pitched to major networks. The company was founded by a team of Wall St. and Chicago finance and deal making veterans focused on providing a unique 'alternative investment' or non-traditional type asset class opportunity, to accredited and institutional investors. For more information visit http://www.ten10television.com/ or call Katy Hodges (817-632-5050).
ABOUT EUE/Sokolow 
EUE/Sokolow Entertainment is an independent television studio with a proven track record, A-List relationships and dynamic infrastructure required to develop the highest quality television content in a forward-thinking business model designed specifically for today's television entertainment. EUE/Sokolow attracts high-end talent to develop television properties to be sold directly to network decision makers. What makes EUE/Sokolow unique is their use of their production infrastructure and pilot/presentation experience.  
Founders Jeff Cooney and Sam Sokolow are currently in production on GENIUS, a straight-to-series order by Nat Geo that will be produced in partnership with Fox 21 Studios, Imagine Entertainment and OddLot. The first season of GENIUS will be based on Walter Isaacson's best seller EINSTEIN with Ron Howard slated to direct and Ken Biller signed on as showrunner. Cooney and Sokolow are also in production on a pilot for Freeform called 23. The duo recently completed production on the first season of VACATION CHASERS, a non-scripted series that they produced for HLN and THE REAL SVU, a true crime pilot for Lifetime Movie Network. In the last several years, Cooney & Sokolow have set up shows as executive producers at HBO, ABC, NBC, Freeform, Nat Geo, TNT, E!, Lifetime Movie Network, HLN, OWN & Travel Channel.
TEN10 Television
2405 Forest Park Blvd.
Ft. Worth, TX  76110
817-632-5050​
info@ten10television.com
Media Contact:
Leslie Komet Ausburn
Komet Marketing Communications​
leslie@KometCommunications.com
210-326-8992
*  The information contained in this email or documents enclosed shall NOT be copied, distributed or discussed in whole or in part to others without the prior written consent of TEN10 Television LLC (TTV).  This information has been prepared solely for the purpose of establishing the business objectives of TTV and for formulating specific strategies for achieving these objectives.  Nothing contained therein shall be construed as an offer to sell securities relating to TTV.  Any such offer will be made solely by means of a 'Prospectus Offering' prepared by the TTV Legal Team.
*  Investors into TEN10 projects must be 'Accredited Investors'.  Securities Laws define the term 'Accredited Investor' in Rule 501 of Regulation D as either: a natural person who has an individual net worth, or joint with spouse, that exceeds $1million (excluding the value of the primary residence) at the time of the purchase – OR - a natural person with income exceeding $200,000 in each of the two most recent years or joint income with spouse exceeding $300,000 for those years and has a reasonable expectation of the same income level in the current year.
Source: TEN10 Television LLC
Share:
---
Categories: Funding, Television, Business Finance, Fund Raising
Tags: Fully Financed, Hollywood, Television Fund, Television Show Properties
---