Ten Years at the Top: FCM Named Europe's Leading Travel Management Company at World Travel Awards - 10th Year Running
Press Release
-
updated: Jul 2, 2018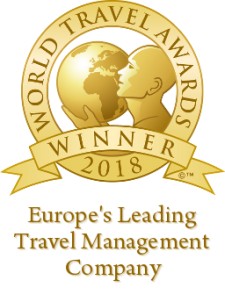 LONDON, July 2, 2018 (Newswire.com) - FCM Travel Solutions (http://www.uk.fcm.travel), the flagship business travel division of Flight Centre Travel Group, has been named Europe's Leading Travel Management Company for the tenth consecutive year at the prestigious World Travel Awards.
The World Travel Awards program celebrates its 25th anniversary this year and is acknowledged across the globe as the ultimate travel accolade. Awards are voted for by travel and tourism professionals worldwide and these accolades recognize the commitment to excellence FCM has demonstrated over the past 12 months.
Steve Norris, corporate managing director Europe & Africa, Flight Centre Travel Group, commented: "We are extremely proud to win this award for the 10th year. This is an outstanding achievement for FCM and testament to the exceptional travel management services, professionalism and value that our people provide for clients in Europe, as well as FCM's renewed focus on developing innovative technology solutions."
This year's award is particularly significant for FCM as 2018 has been a landmark year so far for the travel management company in terms of strengthening its equity-owned operations in the Nordics and Germany and launching innovative new business travel technology products in these markets.
FCM opened a new office in Berlin in January 2018, which will serve as its head office in Germany and has a capacity for 100 employees. The Berlin office is already managing a client portfolio of around €50M, as well as handling a total of €8.5M of new business in Germany from new multinational clients won recently by FCM.
In Germany, FCM has also introduced its powerful new technology platform FCM Connect, an innovative suite of next-generation interconnected business travel tools that gives clients a complete travel resource and transforms the user's experience, whether booker, traveler or manager. The gateway to FCM Connect is "HUB," which links the user to eight integrated evolutionary FCM-owned tools and superior third-party solutions from pre-trip approval and booking to reporting and traveler tracking.
In addition, FCM has introduced a new proprietary online booking tool "Arrivon" in Germany and the Nordic markets, which is designed specifically to meet the needs of SME clients. Arrivon enables business travel arrangers, travelers and managers to search and book an extensive choice of air, hotel, rail and car content quickly and easily. The online tool can be accessed via smartphone, tablet or desktop. Bookings are fully synchronized, meaning the user can book on one device or channel and make changes in another. Arrivon also meets the increasing demand from SME-spend business travel clients for technology that gives them "one-stop-shop" access to complete travel management services as it enables the user to manage payment solutions, reporting, profile management, traveler tracking, integration of travel policies and preferred suppliers.
Sam, FCM's ground-breaking "Smart Assistant for Mobile" for business travelers, has been launched across Europe. Sam blends a powerful mix of Artificial Intelligence with the expertise of real FCM travel consultants to provide business travelers with personalized information about their trip via a chat-based interface on their mobile device. The highly interactive, travel-savvy app assists business travelers before, during and after their trip with everything from itinerary management, air and hotel bookings and flight updates to local city and country information, local weather reports, driving directions and security alerts. Sam was first launched via the global app store in November 2017 in the UK, USA, Canada, France and Switzerland, but has now been deployed in 15 additional markets worldwide including Germany, Belgium, Netherlands and the Nordics. Sam's premium features for use by FCM clients' travelers include auto-synching the traveler's bookings; integrated self-booking tool; live chat with an FCM consultant to provide service and make or amend bookings on the move; and the option for the user to "share location" via FCM's secure risk management technology. 
"This is an exciting time for FCM in Europe in terms of expansion and innovation, which is part of our overall strategy to provide unique services and experiences to our client's travelers, bookers and managers," said Steve Norris.
About FCM Travel Solutions:
FCM Travel Solutions is the flagship global travel management brand of the Flight Centre Travel Group which has expanded to become one of the world's largest travel companies. FCM is the business travel partner of choice for large national, multinational and global corporations. Our global network spans more than 90 countries, employing over 6,000 people. We are transforming the business of travel through our empowered and accountable people who deliver 24/7 service and are available either online or offline. Leveraging FCM's negotiating strength and supplier relationships in conjunction with our tailored business travel programs, our expertise delivers more for our clients where it matters most to them.
Source: FCM Travel Solutions
Share:
---
Categories: Business Travel
Tags: business travel, Europe, technology
---