FCM Travel Solutions Accelerates Global NDC Technology Drive With Amadeus and Sabre
Press Release
-
updated: May 14, 2019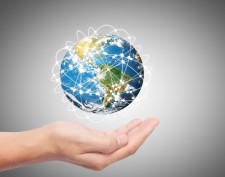 London, May 14, 2019 (Newswire.com) - The drive by ​FCM Travel Solutions to lead integration of a long-term digital New Distribution Capability (NDC) booking solution globally in the business travel sector has moved up a gear with technology partners Amadeus and Sabre.
NDC is a travel industry-supported program initiated by IATA (International Airline Passenger Association) for the development and market adoption of a new, XML-based data transmission standard that enhances the capability of communications between airlines and travel agents. It holds huge promise for the travel industry, and will enable travel companies – from airlines to travel sellers – to evolve travel distribution and merchandising.
FCM, one of the largest multi-national travel management companies (TMC) with a presence in over 97 countries worldwide, has reached a major milestone in global travel technology provider Amadeus' NDC-X program.  FCM and parent company Flight Centre's travel consultants have begun testing the new graphical NDC-enabled user interface within Amadeus Selling Platform Connect as of this month. The design incorporates FCM's feedback and creates an intuitive user experience that caters to the diverse booking needs across different markets. FCM expects the first live booking of NDC airline content via the enhanced Amadeus solution to be made within the next three months.  
FCM has also engaged in high level cross-industry workshops with Sabre since becoming a launch partner in the global technology provider's Beyond NDC initiative.  These workshops addressed NDC servicing gaps such as refunds and booking changes, net fares in an NDC environment and issues around number of passengers in a PNR. The TMC has worked closely with Sabre to provide valuable insights into development of a solution that provides a scalable platform to deliver NDC content to FCM customers and discussions are now underway with Sabre to commence testing the technology provider's NDC API.
Additionally in London UK, FCM brought together travel buyers and procurement managers from current and prospective clients last month to give them an overview of airline distribution and the rationale behind IATA's decision to create an NDC standard.  A key element of the event was a session entitled 'NDC: The Strategy Game' when delegates were led through a series of round-table activities and asked to debate and prioritise statements linked to the impact of NDC on their travel programmes under the categories: Customer, Control, Care, Cost. Delegates were almost unanimous in placing duty of care & traveller safety as their top priorities, followed by traveller experience and cost savings. Seeking clients' views in this way gives FCM valuable insights into the relevance of NDC, which will feed into the TMC's overall distribution strategy.
"We have really moved things into a higher gear in terms of driving our NDC roadmap forward over the last couple of months,  particularly since we established a dedicated global distribution team to spearhead industry collaboration between technology and GDS providers, TMCs and airlines in developing solutions to book and service NDC content," said Marcus Eklund, Global Managing Director, FCM Travel Solutions.
"NDC will increasingly become a reality in 2019, but our goal has always been to balance the short-term priorities of NDC with building a long-term, workable solution with our technology partners at Amadeus and Sabre.
"If you draw an analogy with moving into a new house, the ultimate vision for NDC is the perfect smart home where everything works and you have Alexa in every room. However, the airlines are pushing us to move into a half-built house. There is still a lot of work to be done. That's why we are piloting solutions with our technology partners to make sure that when we do move into that house, we can give our customers an even better business travel experience. The last thing we want to create for ourselves and our customers is more inefficiencies when booking flights and managing data," explained Eklund.
About FCM Travel Solutions:
FCM Travel Solutions is one of the largest travel management companies in the world.  Our network spans 97+ countries, employing over 6000 staff. At the heart of FCM's business model are our highly experienced people who operate in small teams and are empowered to deliver exceptional customer service to their clients. We never use call centres. The combination of our people's expertise, supplier relations, unrivalled negotiating strength and innovative technology solutions, has positioned FCM as a leading business travel partner for large national, multi-national and global corporations. For the last eight consecutive years FCM has been named the World's Leading Travel Management Company at the World Travel Awards. www.fcm.travel
Source: FCM Travel Solutions
Share:
---
Categories: Business Technology
Tags: business travel, business travellers, IATA, NDC, travel technology
---