TeleAmerica Television Network Filed Reg-A With SEC, Offers Opportunity in Valuable LatinX Market
Press Release
•
updated: Jul 23, 2019
New LatinX-focused television network TeleAmerica offers advertisers and investors unique value as it files its Reg-A with the SEC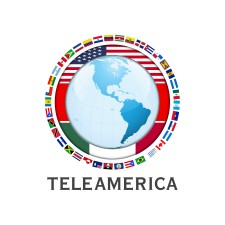 LOS ANGELES, July 23, 2019 (Newswire.com) - ​​​​​​​For investors who understand the value of the Latino and LatinX market in the United States, new ground has been broken with the filing of TeleAmerica's initial Regulation A offering (SEC CIK 0001768344): TeleAmerica is positioning itself as the only television network focused exclusively on creating entertainment for the burgeoning LatinX market in the United States and throughout the Caribbean.
The new network offers a clear and unique value proposition to advertisers and investors alike: the Latino population in the U.S. is its fastest-growing market today. In the labor force, according to the Bureau of Labor Statistics, it is projected that the Latino population will account for 75% of U.S. labor force growth for the years through 2020. The future looks even brighter as the Latino market is only expected to grow in numbers each year: by 2040-2045, the U.S. Census estimates that Latinos will comprise 80% of total U.S. population growth.
As a result of this rapid growth, there is a real need for LatinX-specific programming in the United States. Though a handful of other television networks deliver Spanish-language specific programming, TeleAmerica stands alone, as the network will establish itself as the sole-provider of programming created specifically for, and specifically catering to, the LatinX space.
U.S. Latinos currently holds an incredible $1.7 trillion purchasing power (per Statista's Hispanic in the U.S. Shopping Behavior report), and this already formidable economic clout will continue to grow as more of the growing population enters their prime earning years. Advertisers have already taken notice, as in 2015, brands spent over $6 billion in marketing to Hispanics on TV alone. Overall, U.S. Latino major-media spending on TV, cable, newspaper magazines and radio totaled $7.83 billion in 2015.
TeleAmerica's programming will deliver, from one singular platform, inclusive LatinX entertainment. The network's target audience spans the full spectrum of Latinos -- from locally born second and third-generation Latinos to first-generation Latinos whose countries of origin represent the entire American continents; TeleAmerica's high-quality programming will serve up slices of each Latino culture.
"The LatinX market wants programming that reflects the values of community, family entertainment and education," states TeleAmerica CEO Dr. Norman Quintero. "TeleAmerica daily network programming will consist of locally (USA) created programs, alongside an inclusive mix of news, movies, game-shows, sports, and variety from every Latin country."
For advertisers scrambling to connect with target audiences in increasingly noisy marketing spaces, and for savvy investors who want to capitalize on a new market that's only set to expand, there is clear value in being able to reach the growing LatinX market through a singular channel such as a television network.
To learn more about TeleAmerica and to stay abreast of its latest news, please visit: www.TeleAmerica.biz
ABOUT TELEAMERICA
TeleAmerica has been established as a California Corporation based out of the Los Angeles Area. The television network is projected to begin broadcasting by Q2-Q3 with selected O&O stations, along with the launch of the network over OTT (Over-The-Top) marketplace. These markets consist of millions of homes and viewers who watch over connected devices. The secondary launch will consist of the delivery of content to TeleAmerica's own operated TV stations. The third launch, in Q4, will begin broadcasting its signal on satellite for distribution of its networks to affiliated TV, cable and satellite systems throughout its coverage.
CONTACT
Dr. Norman Quintero
714-716-5000
Source: TeleAmerica Television Network Corp
Related Media
Tags
Additional Links