Sustainability Sutra: An Ecological Investigation
A meditative text for an environmentally anxious world
Press Release
-
updated: Apr 20, 2017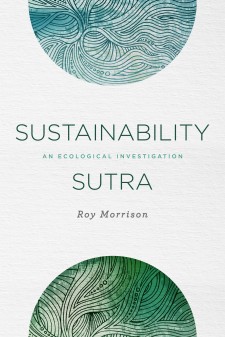 New York, New York, April 20, 2017 (Newswire.com) - SelectBooks, Inc. is pleased to announce the release of Sustainability Sutra: An Ecological Investigation (March 2017; $16.95; ISBN: 978-1-59079-387-9) by Roy Morrison. Sustainability Sutra addresses the pursuit of sustainability as the crucial point in our transformation from an industrial society to a prosperous and sustainable ecological future. It explores in detail how this can be accomplished through an ecological global-growth strategy that converts economic growth into ecological improvement.
In Sustainability Sutra, Morrison examines a strategy in which the environment and our capitalist economic structure can grow in harmony. The reality of this concept is revealed through a series of twenty-seven individual essays and complimenting sutras (a Sanskrit word indicating a collection of aphorisms on a particular subject). Instead of merely analyzing the world's impending environmental crises through economic discourse, this innovative and unusual book distils problematic environmental issues into keen observations expressing inner truth, poetic meaning, and pragmatic action.
Sustainability Sutra is a challenge to those who believe that neither markets, capitalism, or economic growth, under any circumstances, are compatible with ecological improvement. It dispels these myths and provides a plan for harnessing the power of our economic structures in the interest of creating a brighter future for generations to come. It is also a call to action, challenging the idea that individuals are powerless to effect change in the face of global issues.
While the book is firmly grounded in current science and economic theory, the sutras connect the reader to a critical path towards enlightenment and pursuit of a sustainable planet.
Former member of the German parliament and President of the Energy Watch Group, Hans-Josef Fell stated of this publication, "Sustainability in the ecological, social and economic spheres is crucial. To achieve sustainable economy, cultural and religious behaviour must change, to save the humanity. Peace, social justice, democracy and ecological economy are the key points....Sustainability Sutra is a great contribution to a discussion on how to stop and reduce the planet's fever."
Sustainability Sutra is the first title in SelectBooks' line of Sustainability Now books, a series of inspired works seeking to bring readers together and help the natural world in its greatest time of need. The advisory panel for this ambitious project includes such notable figures as: Scott Jackson, President and CEO of Global Impact; Bill Gladstone, author, filmmaker, and producer of the motion picture Tapping the Source; and Ervin Laszlo, the internationally esteemed philosopher of science, systems theorist, and Founder of the Club of Budapest.
Source: SelectBooks, Inc.
Share:
---
Categories: Books, Environmental Protection, Environmentalism
Tags: capitalism, China, economy, environment, global warming, spiritual, sustainability
---