Sudden Closure of Ohio-Based College Spells Trouble for Student Loan Borrowers, Says AFBC
Press Release
-
updated: Oct 2, 2018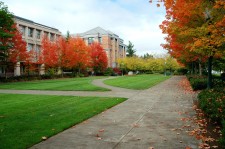 EMERYVILLE, Calif., October 2, 2018 (Newswire.com) - An abrupt closing of a college could spell a lot of trouble for those involved. It means loss of jobs, an unwelcome road bump towards graduation for many students and potential difficulty for another school to open up in that area. But it's not unheard of for a sudden college closure to happen. At the end of the current semester, Harrison College will be the latest college to close its doors at all 11 locations. American Financial Benefits Center (AFBC), a document preparation service company that has helped many struggling borrowers apply for federal repayment programs, says that this shocking turn of events has the potential to cause some serious trouble for students attending college on student loans.
"For students who graduate this semester, it probably feels like they just barely avoided disaster and will walk away with their hard-earned degrees. But for those who still had time at the college ahead of them, it might feel more like a walking nightmare," said Sara Molina, manager at AFBC. College credits don't always transfer smoothly from one college to another, which might mean having to retake courses. Retaking courses for many students isn't a financial option, resulting in more student loans being taken out. The school has stated that they will help students transfer to another school for continued education, but there might be logistics issues for some, making a transfer unrealistic.
With such short notice, students are left scrambling to figure out their options. In tough times like this, some students may have to hold off on completing their education and may have to enter the workforce and begin repaying their loans. AFBC has been there for thousands of borrowers when things have turned unfavorable towards student loan borrowers. The private company has helped such borrowers apply for federal income-driven repayment programs that have potentially lowered their monthly payments and gotten them on track for student loan forgiveness after 20-25 years of being in the program. "At AFBC, we help our clients through the yearly recertification process after having helped them through the initial application because we believe repayment shouldn't be a bigger burden than necessary," said Molina.
About American Financial Benefits Center
American Financial Benefits Center is a document preparation company that helps clients apply for federal student loan repayment plans that fit their personal financial and student loan situation. Through its strict customer service guidelines, the company strives for the highest levels of honesty and integrity.
Each AFBC telephone representative has received the Certified Student Loan Professional certification through the International Association of Professional Debt Arbitrators (IAPDA).
American Financial Benefits Center Newsroom
Contact
To learn more about American Financial Benefits Center, please contact:
American Financial Benefits Center
1900 Powell Street #600
​Emeryville, CA 94608
1-800-488-1490
​info@afbcenter.com
Source: American Financial Benefits Center
---
Categories: Financial News, Financing and Student Loans
Tags: campus closure, Harrison College, income-driven repayment, short notice, student debt, student loan repayment, student loans
---