Students Loans Can Hobble a Borrower's Financial Future — American Financial Benefits Center
Press Release
-
updated: Aug 23, 2018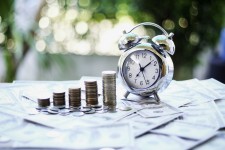 EMERYVILLE, Calif., August 23, 2018 (Newswire.com) - A borrower's financial goals can be ruined by student loan debt. By pursuing higher education and taking on student loans, a borrower may be compelled to pay off their debt instead of saving for their future. When individuals choose to ignore their debt, it builds up over time. Failing to repay student debt causes large problems with someone's credit rating and their accountability and could even be damaging to home life. Some borrowers claim to be harassed by auto-dialers when (allegedly) falling behind on payments. This could make someone feel unsafe at home. American Financial Benefits Center (AFBC), a document preparation company, believes that many student loan borrowers are able to save money while paying off student loans by switching to a different repayment plan.
"The time to start saving is when a borrower's career begins, but student loans can, unfortunately, get in the way," said Sara Molina, manager at AFBC.
The time to start saving is when a borrower's career begins, but student loans can, unfortunately, get in the way.
While the standard repayment method may cause high levels of stress and negatively impact a borrower's financial situation, other plans can be more accommodating for future planning. If a borrower is approved for a federal income-driven repayment plan (IDR), it can reduce a borrower's payments to 10 to 15 percent of their discretionary income and could allow the borrower to achieve loan forgiveness after 20 to 25 years in a particular plan. There are several IDR plans available. Once a borrower figures out which plan is the right one for their situation, they may no longer have to choose between saving for the future and repaying their existing student loan debts.
"When student loan payments stop a borrower from being able to invest in their financial future, they stop feeling like they have one," said Molina. "AFBC encourages student loan borrowers to take the time to look into IDR repayment plans in order to see if there is a plan that can help them with their situation."
About American Financial Benefits Center
American Financial Benefits Center is a document preparation company that helps clients apply for federal student loan repayment plans that fit their personal financial and student loan situation. Through its strict customer service guidelines, the company strives for the highest levels of honesty and integrity.
Each AFBC telephone representative has received the Certified Student Loan Professional certification through the International Association of Professional Debt Arbitrators (IAPDA).
American Financial Benefits Center Newsroom
Contact
To learn more about American Financial Benefits Center, please contact:
American Financial Benefits Center
1900 Powell Street #600
​Emeryville, CA 94608
1-800-488-1490
​info@afbcenter.com
Source: American Financial Benefits Center
Share:
---
Categories: Financing and Student Loans, Financial News
Tags: federal student loans, financial future, financial goals, income-driven repayment
---