Student Loans Don't Have to Stop Borrowers From Building Wealth, Says American Financial Benefits Center
Press Release
-
updated: Jul 5, 2018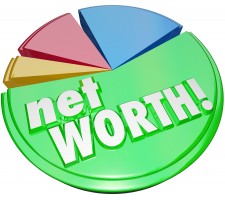 EMERYVILLE, Calif., July 5, 2018 (Newswire.com) - One thing all student loan borrowers will have in common is an ability to focus their financial energy towards both growing wealth and paying off debt. Creating a stable relationship between debt and investing can be a tricky situation, but with proper planning and dedication borrowers can make their money work for them. American Financial Benefits Center, a document preparation company, suggests people attempt to find a balance between paying off debt and building wealth. However, the company encourages borrowers to speak with a financial expert about what that might entail.
"Making investments with your money rather than putting that money towards a loan payment can be a good idea for some people, but you may need expert advice and excellent planning," said Sara Molina, manager at AFBC.
The first step when dealing with debt is to at least make a minimum payment every month. Extra fees and penalties can set a borrower back months, so do everything possible to avoid them. Missing payments can lead to extra interest, higher finance charges and lower credit scores. One way to stay current on a student loan and avoid these missteps is to enroll in an income-driven repayment plan, or IDR, that allows borrowers a monthly payment based on income and family size. An IDR can lower a monthly payment so the borrower has extra cash — possibly for investing or paying down other debt.
Making investments with your money rather than putting that money towards a loan payment can be a good idea for some people, but you may need expert advice and excellent planning.
All things being equal, it is important, though, to focus on high-interest loans if possible. Addressing the higher interest debt first could potentially shorten the length of the payment term by a significant amount of time. Reducing the time to pay back the loan will allow a borrower to save for the future or make retirement investments sooner in life.
In addition, people with student loans should check with their employer for any sponsored retirement plan. Many businesses will match a percentage of contributions to a retirement plan such as a 401(k). If the company does, and the borrower is eligible for the program, it is imperative that enrollment happens quickly. Take advantage of the free money, as it represents an investment for the future.
Once these steps have been taken, it is important to create a "safety nest" fund. Work towards saving enough money to cover expenses for two to five months in case of emergency. This money will always be useful, as it will provide the money manager with peace of mind knowing that a personal or natural disaster will not be financially devastating. A good way to start towards this goal is to utilize windfall money for savings instead of extra purchases. Use those fifth-Friday-of-the-month checks for financial goals, not for going out or buying something new.
"Managing money can be tricky, but with expert advice and a proper strategy, a person can address debt while investing for the future. We can't help your financial planning, but for a little extra assistance, we suggest borrowers consider enrolling in an IDR. They can lower your payment so that you can focus on your financial future rather than getting stuck on your past debt," Molina said.
About American Financial Benefits Center
American Financial Benefits Center is a document preparation company that helps clients apply for federal student loan repayment plans that fit their personal financial and student loan situation. Through its strict customer service guidelines, the company strives for the highest levels of honesty and integrity.
Each AFBC telephone representative has received the Certified Student Loan Professional certification through the International Association of Professional Debt Arbitrators (IAPDA).
American Financial Benefits Center Newsroom
Contact
To learn more about American Financial Benefits Center, please contact:
American Financial Benefits Center
1900 Powell Street #600
Emeryville, CA 94608
1-800-488-1490
info@afbcenter.com
Source: American Financial Benefits Center
---
Categories: Financing and Student Loans, Financial News
Tags: building wealth, federal student loans, income-driven repayment
---